Tornadoes puts Toc in the spotlight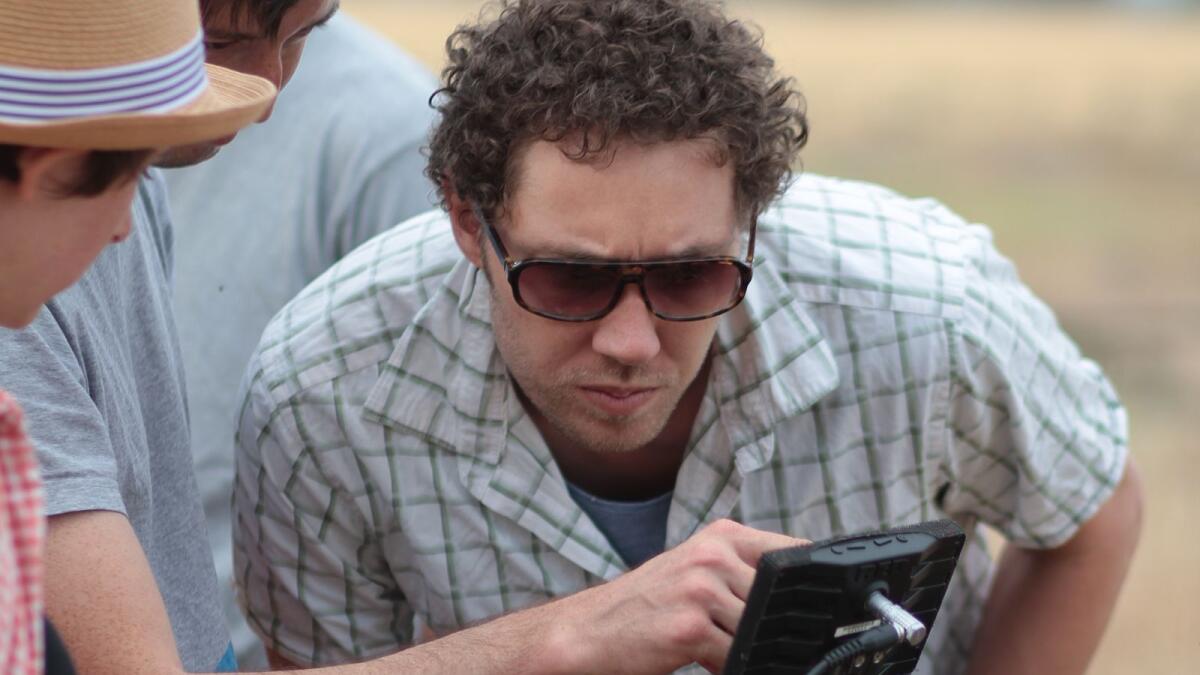 Former Southern Riverina resident Aaron Wilson's period drama Little Tornadoes is an exploration of the past – both his own, and that of his home town of Tocumwal.
"The further away I get from that world, the more interested I become in reconnecting with it," he said.
"And the more I do that, the more I discover a commonality between my experience, and that of all Australians."
Little Tornadoes, filmed in Tocumwal, is an exploration of past trauma and present survival.
Its protagonist, Leo, is a down-on-his-luck father of two as played by Australia's own Mark Leonard Winter.
"Leo is very much the archetypal Australian guy," says Mr Wilson.
"He's that very stoic, down-to-earth rural guy we've all met or seen. And he's who I very well could have been had I stayed in Tocumwal, and never left."
Directed by Mr Wilson, with cinematography by the renowned Stefan Duscio, Little Tornadoes depicts social, cultural, and internal turmoil played against a backdrop of iconic local landscapes.
Mr Duscio is known for capturing break-away Australian hits The Invisible Man –starring Elizabeth Moss, best known for Hulu-hit The Handmaid's Tale – Upgrade, and The Dry.
Set in 1971, Little Tornadoes grapples with post-World War II immigration, and is shadowed by a then-raging war in Vietnam.
But in this period of excitement, tragedy and turmoil Mr Wilson instead casts his focus on one man's struggle with change, sacrifice, and responsibility.
Following the disappearance of his wife, Leo must rely on the help of the newly emigrated Maria, as played by Silvia Colloca.
"The Italian immigrants in the film represent change, and new perspectives," said Mr Wilson.
"Growing up I connected with a lot of people like Maria, but often I heard comments from other friends or family members that seemed incongruous with those positive relationships I had made.
"People would say things like 'I don't eat that wog s***' and now, years later, it's a staple of their diet."
Mr Wilson lived in Tocumwal until he was 17, when he moved to Melbourne to study.
"I studied engineering of all things," he said.
"It ended up being far too dry for me, but along the way I found my way into student theatre and film."
Years later, Mr Wilson would be accepted into a directorial fellowship in Singapore, where he developed the script for what would become his debut feature, Canopy.
"Looking back on that and all of the short films I made prior to working on Canopy," Mr Wilson said.
"And its funny, because you never really go into this thing with a thought in your head like 'oh, I want to make a film focusing on X'.
"But looking back on it, those themes ended up being about vulnerability and isolation – and about how people cope, or don't, with said emotions."
Little Tornadoes premiered at the Melbourne International Film Festival (MIFF) last year.
It's theatrical release will see a red-carpet debut at Cobram Cinema on April 30, followed by a Q and A tour of the Murray region and regional Victoria.