KDL | Classic encounter sees Lakers and Tallygaroopna share the points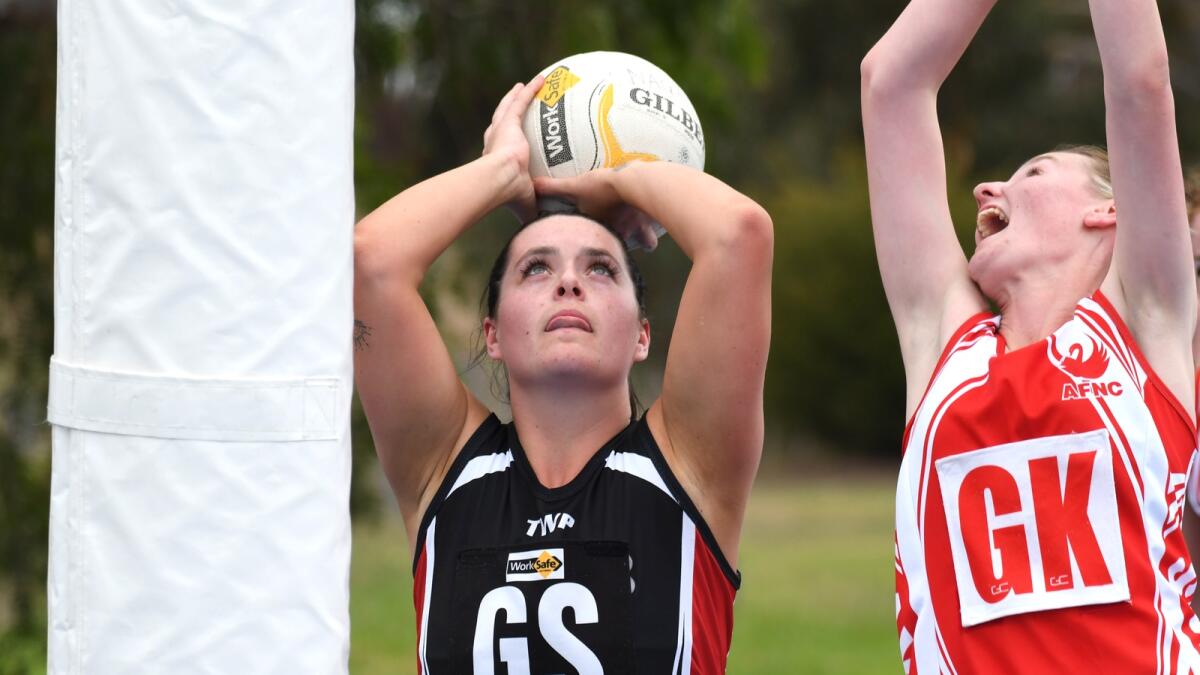 Many Kyabram District League A-grade followers hoped to have their questions answered at the weekend, but the pulsating draw between Nagambie and Tallygaroopna has thrown up more questions than answers.
It was billed as match of the round and the contest lived up to all expectations as the two unbeaten outfits settled for a heart-stopping 43-43 result.
The game's lead went back and forth as the two competition heavyweights duked it out at Nagambie Recreation Reserve on Saturday.
In a game that was a pressure cooker at both ends of the court, Tallygaroopna managed to draw level in the last 30 seconds of the contest, which was followed by nail-biting moments before the final siren.
Nagambie, who was without club champion Sharni Lloyd for the majority of the clash, threatened to gain the upper hand, but Tallygaroopna was able to lean on past experience and clung on for a share of the points.
After 11 rounds of action, Tallygaroopna has endured two draws and sits in third spot, two points behind Shepparton East and Nagambie.
"We knew it was going to be a close match and that's exactly what we got," Nagambie coach Katie Sullivan said.
"Both teams certainly had their chances. I think it just goes to show how close the top three teams are."
Sullivan revealed the Lakers were without Lloyd after quarter-time due to an injury.
The multiple Warren medallist suffered a calf injury, which shifted most of the scoring load on to emerging shooter Rylee Alderton.
"Sharni came off after 10 minutes and so we had to make a few position changes," Sullivan said.
"It's not ideal to lose a player of her quality but to come away with a draw, under the circumstances, was pretty pleasing. We come away with lots of confidence in our game."
Tallygaroopna coach Fiona Down said her side was able to show maturity under the extreme pressure.
"It was a fairly tough and tight contest. It just ebbed and flowed in favour of both sides," she said.
"In the final 30 seconds we just scored a goal to draw the scores and Nagambie had the ball in their hands, so we had to defend for the last stage of the match.
"We had to be very disciplined in defence. It was pretty intense and it was high pressure. The girls did an awesome job, the attackers and goalers handled the pressure well."
Around the courts, Merrigum continued on its winning ways with a 62-33 win over Avenel.