Top Blue toast of the town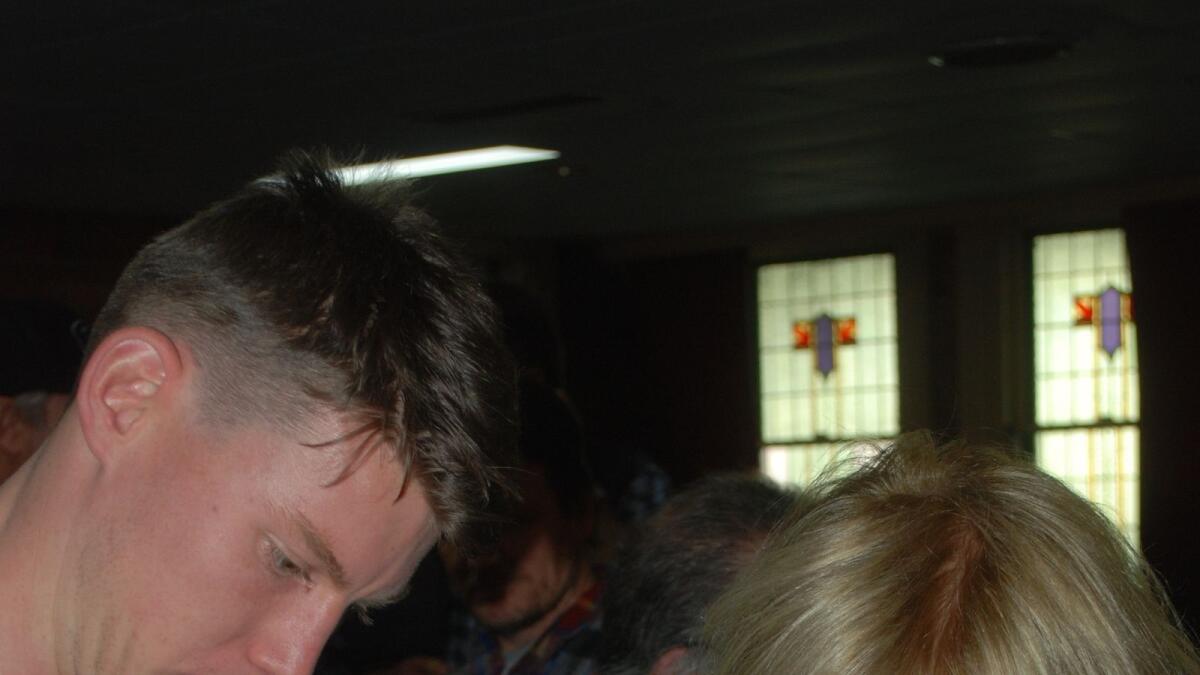 Carlton AFL superstar Sam Walsh was the "Toast of Tongala'' on Sunday when he played the lead role in the re-opening of the town's hotel — owned by Great-Uncle and Aunt, Kelvin and Sue Walsh.
Walsh is ranked third for average disposals (32.8) in the AFL, behind Melbourne's new multi-million dollar mid-fielder Clayton Oliver and Adelaide's Rory Laird.
He also boasts the third highest total in the league for distance travelled during the game, at 16.7km.
He arrived at Tongala on Sunday to rapturous applause from a "navy blue''-dominated crowd, assisted by the fact the history of Tongala's football is very much in keeping with a Carlton flavour.
Ron "Spud'' Florence, master of ceremonies and a 62-year resident of Tongala, held court for the re-launch of the hotel.
Florence kicked five goals as a 19-year-old — on his birthday in fact — in Tongala's 1961 premiership win, when they defeated a Tom Hafey-coached Shepparton.
He was coached by Carlton Hall of Fame footballer Jim Clark while at Tongala.
"This is a magnificent day for the town of Tongala," he said.
"If Kelvin and Sue are going to do something they do it properly," he said, referring to the brass band, which completed a lap of the Mangan St roundabout (outside the hotel) to launch the event.
"I came to Tongala on October 10, 1960, to play one season of football and I am still here," Mr Florence said.
He recalled the previous publicans, including the three Kelly boys, the O'Shannesseys and, more recently, the Northausens.
"This pub had a reputation with the many travelling professionals as the best counter meal. I remember they used to time their run around lunch time to make sure they were in Tongala for a meal," he said.
He said he never thought he would ever see the day that the hotel would close, so to be here for the re-opening was fantastic.
The hotel closed late last year, the effects of COVID-19 on the industry forcing the owners to walk away.
Mr Florence said, thanks to the Walsh's decision, the pub is going bigger and better than ever.
"And I don't want to see it close again," he said.
Sam Walsh lives with teammate, Matt Kennedy, who also had a close connection with members of Sunday's celebrations.
His player sponsor, Rick Volpi, was at the event in his capacity as an "adopted local".
He married Lisa Rathbone, the daughter of well-known dairy farmers Don and Marg Rathbone, and has operated businesses at Gisborne for several years.
Rick and Lisa have been involved as player sponsors for eight years, his decision to sponsor Matt Kennedy coming from listening to the improving mid-fielder speak about his values as a Christian.
"I had a Carlton official pass on a St Christopher medallion to him, so he knew someone was supportive of his values," Rick said.
"He is a country boy and we have struck up a friendship."
Rick, who grew up as a Christian, said the improvement of Kennedy since arriving at Carlton had been extremely rewarding.
Kennedy was a number 13 draft pick in 2015, but made his way to Carlton in 2018 and recently signed a three-year contract — having earned the offer after being promoted off the rookie list.
Rick said his Italian heritage had made his support of Carlton almost essential
"My mum's family had a coffee shop in Carlton and one of the first espresso machines in Melbourne," he said.
"They always followed Carlton. It was a way to fit in as migrants.
"Mum was born in Prosperpine and spoke both Italian and English fluently, but dad arrived in the 1950s from Italy.
"Mum had three sisters that all worked in the same shop, which was owned by her parents."
Kennedy, known as Bam Bam, was unable to attend the event on Sunday.