Let's Talk: Being a creative in regional Victoria
This week's Let's Talk is introducing the face behind the lens of this News series, Megan Fisher.
Almost four years since beginning at The News, Megan has taken more than an estimated million photos, met thousands of faces in the community and found passion in an area she truly never imagined — photojournalism.
If every picture is worth a thousand words, Megan has produced millions more than any writer.
Having endured her own battles with mental and physical abuse, Megan's childhood made it impossible to speak up for herself.
And while she still feels the effects of her past, she said it inspired her every day in her work.
"I think that's a big drive for me, because I want to be able to tell people's stories — I don't want them to feel like they can't be heard," she said.
"That's a big part of why I do what I do, because I love going out with journalists and listening to these stories, meeting these people who are able to put them out there and who want to be heard.
"When I started here, I began to notice that my self-worth was going up and I felt like I had a purpose — to tell people's stories, in a way that's not usually told through images.
"It's not something that a lot of people get to do."
From a young age, she told herself her future laid in the creative sphere, and with a knack for painting and the arts, it wasn't far out of reach.
But leaving high school, she found herself in quite a common situation — lost and unsure of the path ahead of her, but also in a regional area with creative opportunities seemingly sparse.
Being told by family and friends that a creative path wasn't a viable option on top of dealing with the weight of anxiety and self-doubt, she said her options seemed few.
"I never thought photography would be a part of my journey, let alone be where I am today," she said with a laugh.
"I guess my dad was a big part of it, he'd push me like 'you should keep doing art', 'keep trying to go to that industry'; I'd say he was a big rock.
"But I think until you make that leap, go for that job or something you really want, you're not going to know until you do it."
After spending the majority of her adolescence in Nathalia, Megan said one of the biggest takeaways of working in the region was the need for young people to be heard.
"The biggest thing at the moment is creating more jobs for young people," she said.
"Telling more youth stories, more about mental health, and celebrating young people, because this region is somewhat focused on the older generation.
"We really need to create more of a space which welcomes the new generation, and I want to be a part of that."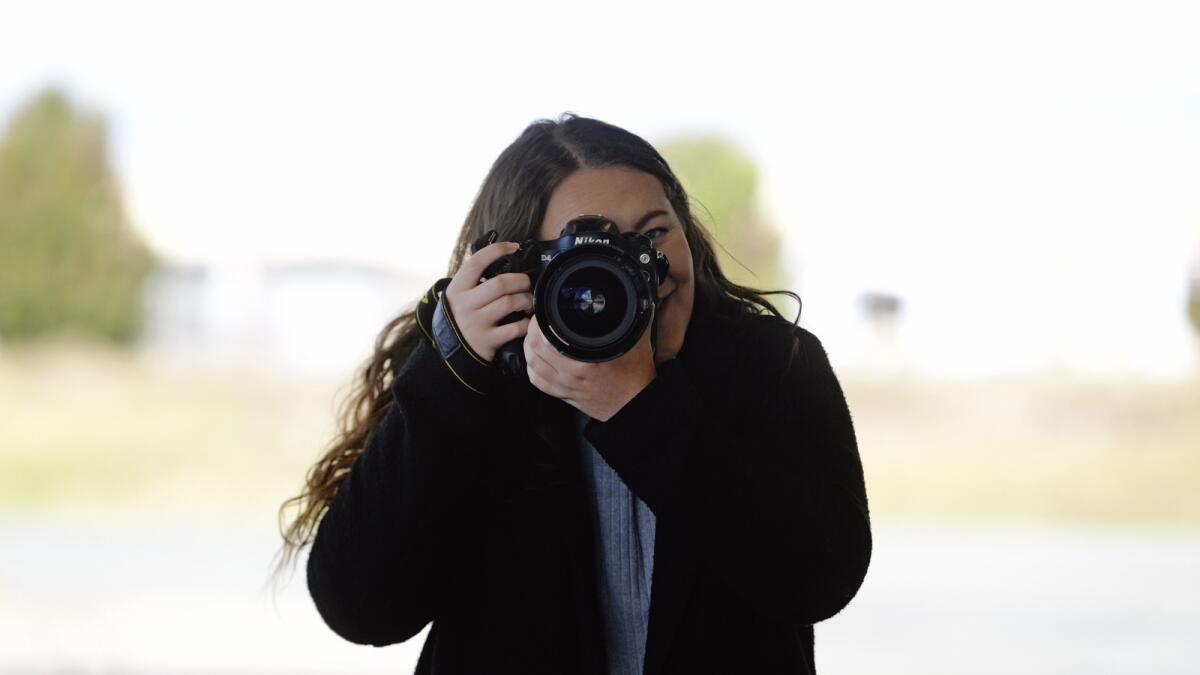 ∎ Caitlyn Grant and Megan Fisher are opening the conversation with their new weekly column, Let's Talk. Covering all things from mental health to successful business stories, we want to hear from you. If you or someone you know has a story, contact caitlyn.grant@mmg.com.au or megan.fisher@sheppnews.com.au