Jo fulfils promise to shave for a cure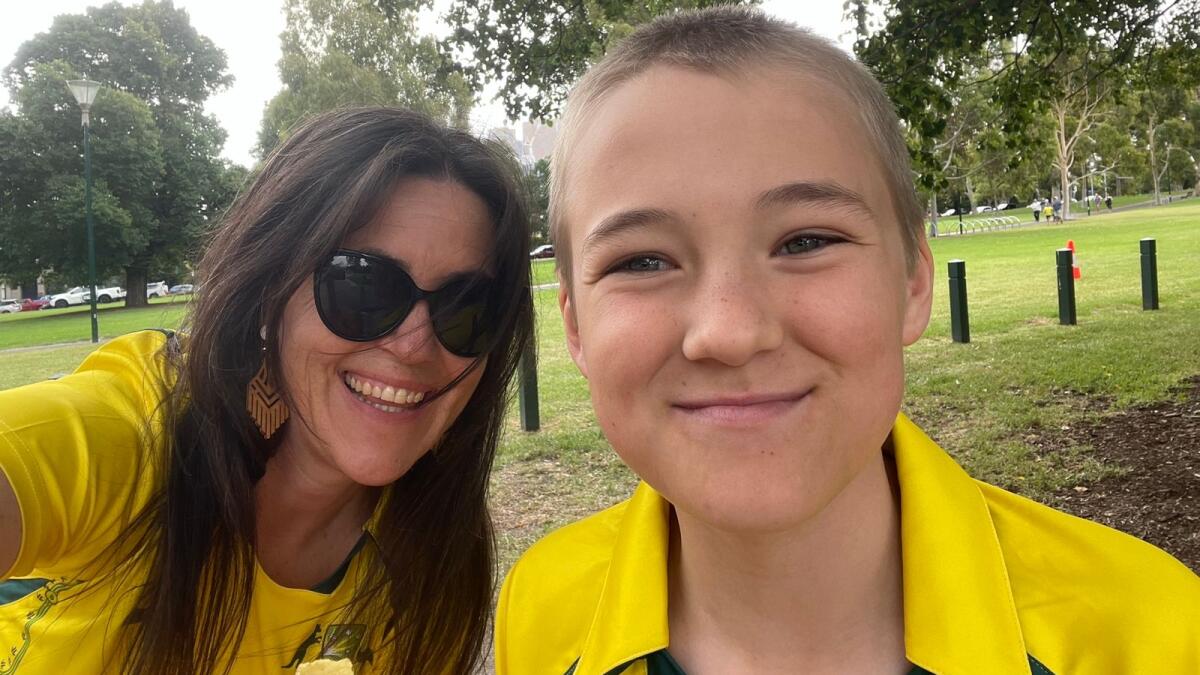 The Burn family know all too well the importance of the work done by the Leukaemia Foundation.
Jo and Phil Burn's son Daniel was diagnosed with Acute Myeloid Leukaemia in 2015, when he was just three years old.
The support they received from the local community and charities and organisations like the Leukaemia Foundation during that time was instrumental for the family.
That's why Jo is now doing her bit to support other families in need.
Next week she will shave her head - and sport the same look Daniel did throughout his treatment - as part of the World's Greatest Shave.
Her goal is to raise $10,000 before the shave on Tuesday.
At the time of going to print yesterday she had almost $8500.
"I am doing the World's Greatest Shave on May 10 because I know that the money I raise will make an enormous difference to so many families facing the heartache and uncertainty of blood cancers," Jo said.
"I have made connections with other leukaemia families and although fighting cancer was tough, it gave me a fresh purpose.
"I know I cannot do everything to stop cancer, but I want to do what I can.
"Daniel is now 10 years old and is a picture of health. He may even join in on the shave (again) if we get well beyond $10,000 – that would be so special for me."
Jo vowed to take part in the World's Greatest Shave soon after her son's battle with cancer began.
She has been working toward this day for the last five years.
"As Daniel's hair began to fall out from the chemotherapy treatment that saved his life, I faced the task of shaving his head to make him more comfortable," she said.
"I vowed then and there that when the time was right, I would raise funds and 'brave the shave'.
"The time has come, the day is near. I have been growing my hair for five years now, as I decided that if I was going to shave my head that I also wanted my hair to be donated.
"Front and centre of my mind is the teenagers who went through the cancer journey with us. It was so much harder for them to lose their hair - it had a real impact on their self-esteem.
"I wish right now I had more hair to give. My hair has thinned out as I've gotten older.
"I would strongly urge anyone - particularly those younger than me - thinking about giving their hair a big cut to consider a hair donation.
"I love the fact that the Leukaemia Foundation has now partnered with Sustainable Salons to ensure that hair clippings are recycled. Even clippings as short as 20cm can now be a ponytail donation. For more information, and/or to become a sustainable salon, please go to www.sustainablesalons.org."
As well as showing solidarity for cancer patients who lose their hair, the aim of the World's Greatest Shave is to support the Leukaemia Foundation's goals to support families and continue research for a cure.
Jo said she and her family truly came to appreciate how much the organisation does through Daniel's journey.
"We learnt a lot as a family during that time, particularly about the amazing work done by so many charities and which ones are genuinely worth their weight in gold.
"The Leukaemia Foundation is a charity that continues to impress us with its efforts in research towards finding cures for blood cancers. This needs to continue.
"My aim is to raise $10,000 and on Tuesday, at Cooinda Hair Studio, I will donate my hair and shave.
"I hope that through the simple act of altering my appearance, that I can inspire others to learn more about blood cancers and to join me in fighting for a cure.
"I would like to thank my friends and family for all the support I have received so far in this mission. I would also like to thank my sponsors Cooinda Hair Studio and What's In the Box, who are generously donating their time and services on Tuesday.
"I would warmly encourage all other businesses, particularly those who our dairy farm has supported over the years, to consider a donation. Every dollar helps."
To donate, go to www.worldsgreatestshave.com, click on donate and search for 'Jo Burn'.
Jo's shave will be livestreamed via her personal Facebook page on Tuesday, from 1pm, and community members are invited to tune in.