Di's Day after 20 years at Beechworth Bakery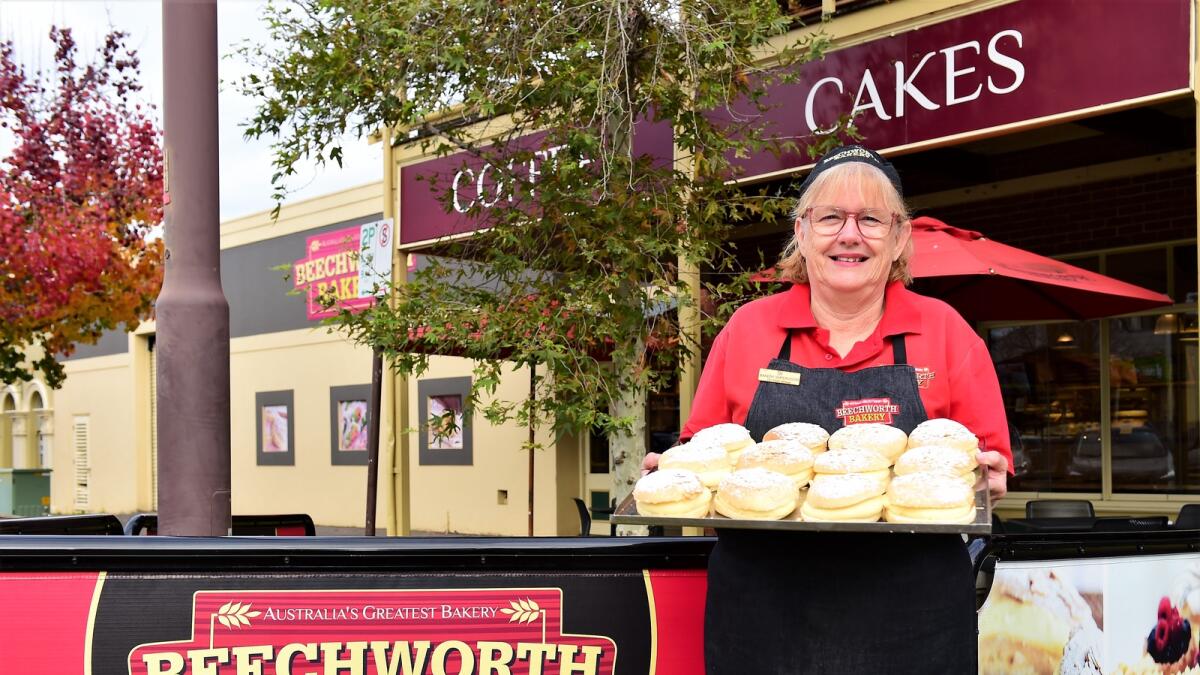 Echuca's Beechworth Bakery will be celebrating June 27 as 'Di's Day', marking Di Butcher's 20 years with the bakery.
Starting back in 2002, Mrs Butcher had been working in a shop for nine years, and wanted to get back into the community through customer service.
"I've been a supervisor (at Beechworth Bakery) for around 13 to 15 years, and I've enjoyed the training of new ones, and I'm still doing that today," she said.
"The young ones go off and then come back into the bakery, and some of them have got married and had kids by now."
Mrs Butcher's passion for customer service has kept her coming back to work for two decades now.
"I just love the community, the customers, and I love that they come back in even from Melbourne or somewhere and they say 'you're still here'," she said.
"We get to know so many people especially from Melbourne, and there are a lot of oldies who come in and talk to you and we have regulars who are always talking.
"Customer service has been my favourite part, and meeting new staff and becoming really good friends with them as well, even out of work.
"I've got to know a lot of people over my time, especially staff and managers who have come and gone."
Echuca Beechworth Bakery's current manager Simone Coutts has congratulated Mrs Butcher's long service with the bakery.
"We love having Di in the bakery, and it's an amazing achievement," she said.
"I want to invite everyone — even old staff or customers — to come and have a cuppa with Di and celebrate with her on the day."
Mrs Butcher said she had no plans to hang up the apron just yet.
"I'm turning 70 in September, and I was going to retire, but I went to Simone and said I can't do it," she said.
"I just love coming to work — I enjoy getting up and coming to work, I'm not ready to sit at home just yet."
Echuca's Beechworth Bakery will be holding it's famous Bee Sting sale (buy one bee sting, get one for 10 cents) on Di's Day, Monday, June 27.