Colligen wins DHS carnival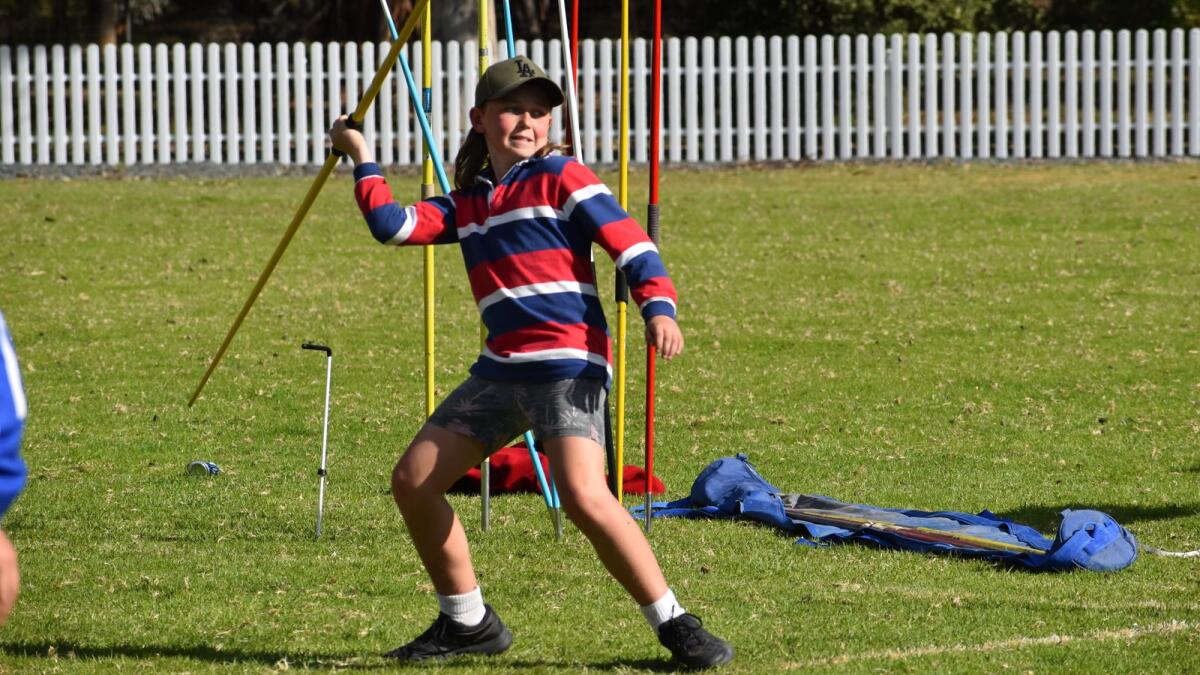 Deniliquin High School students participated in their long-awaited Athletics carnival last week, which was missed in 2021 due to COVID.
The students in various events including 100m, 200m, 400m and 800m sprints, long jump, shot put, javelin, 400m walk, discus and novelty events.
Records were smashed at the javelin this year, with Jess Dover, Bede Orr and Elena Mulham all convincingly breaking some long-held titles.
Elena also set a new distance for the 17 girls shotput, while Laura Hayes, Connor Wilson and Willow Clancy earned new records for 800m, shotput and long jump respectively.
While there was lots of fun had by all involved, there could only be one overall house winner, which was Colligen house. Followed by Edward in second, Nyrangi in third and Kyalite in fourth place.
The Deniliquin High School age champions for 2022 were as follows:
12 Girls Laura Hayes; 13 Boys Matthew Pitt; 13 Girls Sarah Duffey; 14 Boys Jesse Jervis; 14 Girls Willow Clancy; 15 Boys Oliver Fagan; 15 Girls Jessica Dover; 16 Boys Marcus Moorse and Bede Orr; 16 Girls Erika Martin; 17 Boys Ty Ross-Gardam; 17 Girls Elena Mulham.