Birrell promises to fight for Seymour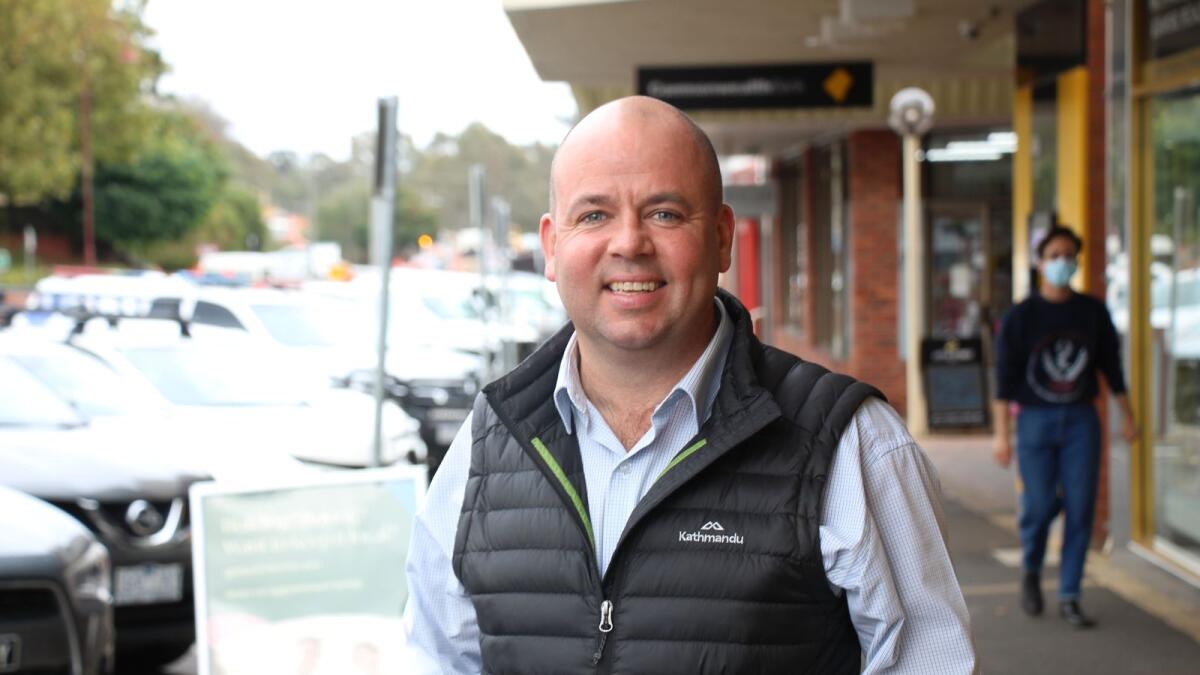 Sam Birrell has secured a comfortable win in his quest to become the federal member for Nicholls.
As counting progressed, the former head of the Committee for Greater Shepparton held a nine per cent margin over independent Rob Priestly (54 per cent to 46 per cent) after preferences.
In a show of strength outside of Shepparton, the Nationals candidate's primary vote was hovering at the 27 per cent mark. This compared to Mr Priestly's 25 per cent share and Liberal challenger Steve Brooks, who finished third on 18 per cent.
Throughout the campaign, Mr Birrell was a regular visitor to Seymour and made key promises to fund investment in the town, including $10 million for the Seymour Community Wellbeing Hub and $1 million to redevelop the Seymour RSL.
With the Coalition having lost government in resounding fashion, losing an estimated 15 to 20 seats, Mr Birrell will now have to fight for these pledges from the opposition benches.
Speaking to The Telegraph after his win, Mr Birrell said it would be a challenge.
"Obviously it's challenging as I can't guarantee from opposition we can deliver," he said.
"I'll be making the point to whoever is in charge of the portfolios that these projects are important and worthy.
"By following through, I'll see if I can get the government to commit to some of these projects."
The incoming member was excited to continue building relationships across the district and said he was "looking forward to working with the people in Seymour to see the region reach its full potential".
"This electorate needs to come together to work to get the outcomes from the Federal Parliament that we need," he said.
During the two weeks of pre-poll voting, 5621 Nicholls residents cast their ballot early.
At the Seymour pre-poll centre, Mr Birrell finished with the greatest number of votes (1120) over Mr Brooks (1062), Labor candidate Bill Lodwick (940) and Mr Priestly (893). After preferences, Mr Birrell emerged with a 10 per cent lead.
On Saturday, 1000 Nicholls residents cast their vote at the Seymour Anglican parish hall, with the four main candidates finishing with roughly 160 votes each.
In a win for the minor parties, Seymour resident and United Australia Party candidate Dr Rob Peterson emerged with more than 10 per cent of the vote in Seymour.
In Nagambie, Mr Birrell won decisively with a 60-40 split after preferences against Mr Priestly. The split was replicated in Avenel (59-41), but the margin was closer in Tallarook (53-47) and wider in Pyalong (63-36).
Mr Priestly also had a disappointing finish in Broadford, winning only 13.4 per cent of the vote, finishing behind Mr Lodwick (26.7 per cent) and Mr Brooks (19.6 per cent).
Despite the relatively comfortable win for Mr Birrell, the Coalition has suffered a severe decline compared to the last time the seat was contested by the two conservative partners. In 2016, when Mr Drum faced off against Liberal challenger Duncan McGauchie, the two candidates scored a combined total of 67 per cent of the vote.
This year that has fallen to 45 per cent, leaving the door ajar for future challenges.
After a month under the election spotlight, Seymour residents will be hoping the tighter result leads to more political attention.