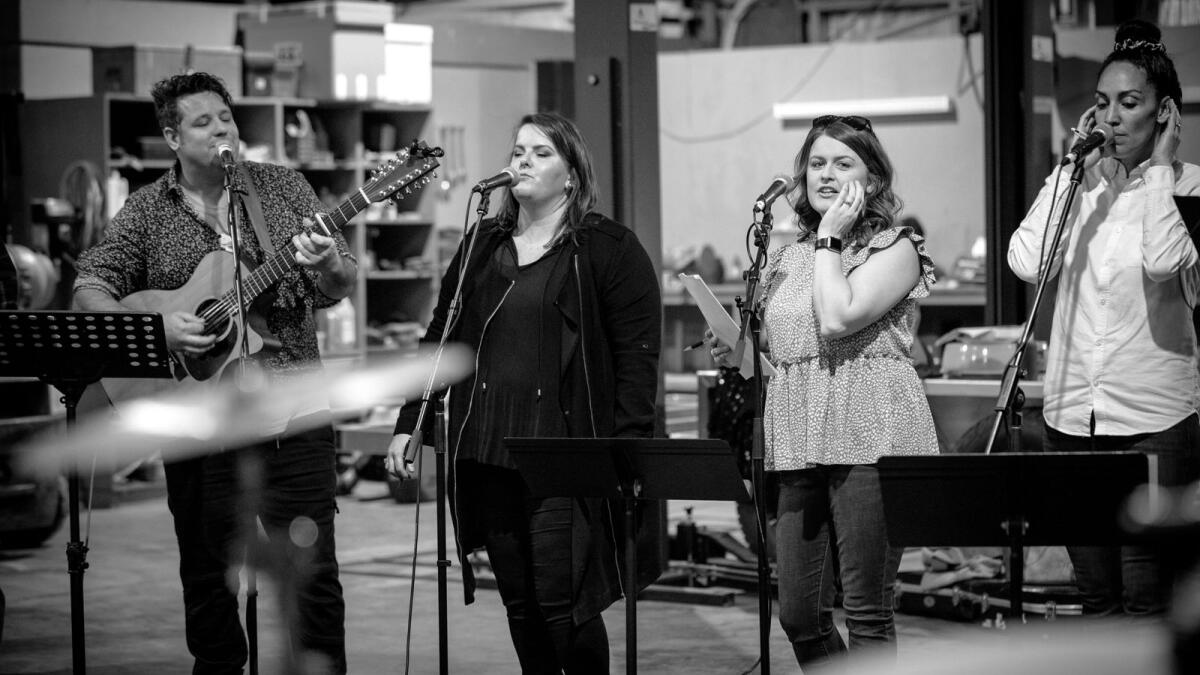 By Belinda Harrison
After a year of planning, rehearsals and preparation, Project365's concerts recently were music to the ears of the Wangaratta community committed to raising more awareness of mental health and wellbeing.
More than 800 people enjoyed and supported the 'U Can Cry' concerts at the Wangaratta Performing Arts and Convention Centre, which successfully highlighted mental health issues and sought to start important conversations.
Yarrawonga's own well known musician Daine Runnalls was part of the ensemble to make a statement about mental health.
"Peter Rourke was the mastermind behind the whole project and started it to make a statement about mental health and what we can all do to assist ourselves and others," Daine said.
"I became a part of the project after Pete approached me as well as Lauren Scott from Yarrawonga who was also a part of it.
"There were a diverse range of musicians who took part, and it was good to be a part of. It was good to be a part of the statement against mental health.
"It was only supposed to be a one-off performance but the interest was high that we did two. I'm not too sure what will happen with it in the future but never say never, we may do another one and in a different part of the region."
Founder of Project365, Peter Rourke, said the group had been supported by so many people across the local area during the past 12 months and to see it all come to fruition was just fantastic.
The 15 members of the band included those who had suffered from depression or mental illness, or who had family members or friends who had - and none hesitated to be involved when the call went out.
"Right from the start, we have wanted to get the message out that people shouldn't be afraid to open up about these issues and that it should be okay for anyone to ask for help," Mr Rourke said.
"The support is out there, and we encourage people to reach out today - so much good comes when you do."
The movement has built on the momentum being garnered by Wangaratta's Grit and Resilience program, which is uniting locals and building strength, courage and connection in the local community.
"From in-kind support, to a place to rehearse, we've received so much positivity around the message and how we wanted to bring people," Mr Rourke said.
The Saturday night concert sold out soon after tickets went on sale last year, so a second event was organised for the following afternoon.
The high energy three hour performances were attended by families and people across all age groups - proving that the important message was received loud and clear, just as Project365 intended.
Ticket sales and a portion of sales of the book 'It's Okay to Cry' by Bronte Spicer is being donated to the Into Our Hands Community Foundation.
If you are in need of help you can access local services through Gateway Health Wangaratta (5723 2000), headspace Wangaratta (1300 332 022), Northeast Health Wangaratta (5722 5111) or Albury Wodonga Health Mental Health Service (1300 104 211).
Alternatively, Australia-wide services are provided by Beyond Blue (1300 224 636), Lifeline (13 11 14) and Kids Helpline (1800 184 527).