Roos continue winning streak
Corowa Rutherglen netballers once again demonstrated why they are the undefeated top team in the Ovens and Murray with a strong 56 - 46 victory over the Pigeons on Sunday.
The highly anticipated clash saw a tight tussle between two of the most elite teams in the O&M.
The Pigeons got a quick jump on the girls hoping to cause an upset win. However, the Roos continued to be poised and plugged away to claim the win.
Once again the Roos girls displayed a great team effort. Defender Sophie Hanrahan was a standout on court with her impressive intercepts as well as creating plenty of turnovers.
Grace Senior's great composure saw her rarely miss a goal. Grace gave the Pigeons defence a run for their money.
Emily Laracy's strong defensive pressure also created a few turnovers for the team.
Quiet achiever, Chloe Senior, ran her heart out and fed the ball with precision.
Awards: Club 1- Sophie Hanrahan, Club 2- Grace Senior – MVP, Essential beauty- Emily Laracy, Canteen Chloe Senior.
B Grade
Roos 39 def Pigeons 38
A game that went down to the wire. B Grade had passages of great play but were certainly not at their usual strength. Team resilience and determination hit them over the line.
Maddy O'Keefe's tenacious spirit running up and down the court created plenty of play in the attack end.
Lisa Tobin stood tall in the ring and was a reliable player posting well.
Grace Kennedy still learning her craft, worked solidly to take the space out of the Pigeon's attack end.
Lucy McInnes, an experienced player also brought plenty of leadership and tactical play.
Awards: Club 1 Maddy O'Keefe, Club 2/ Origin Clothing- Lisa Tobin, Club 3 D'Amicos- Grace Kennedy, Canteen- Lucy McInnes, MVP- Maddy O'Keefe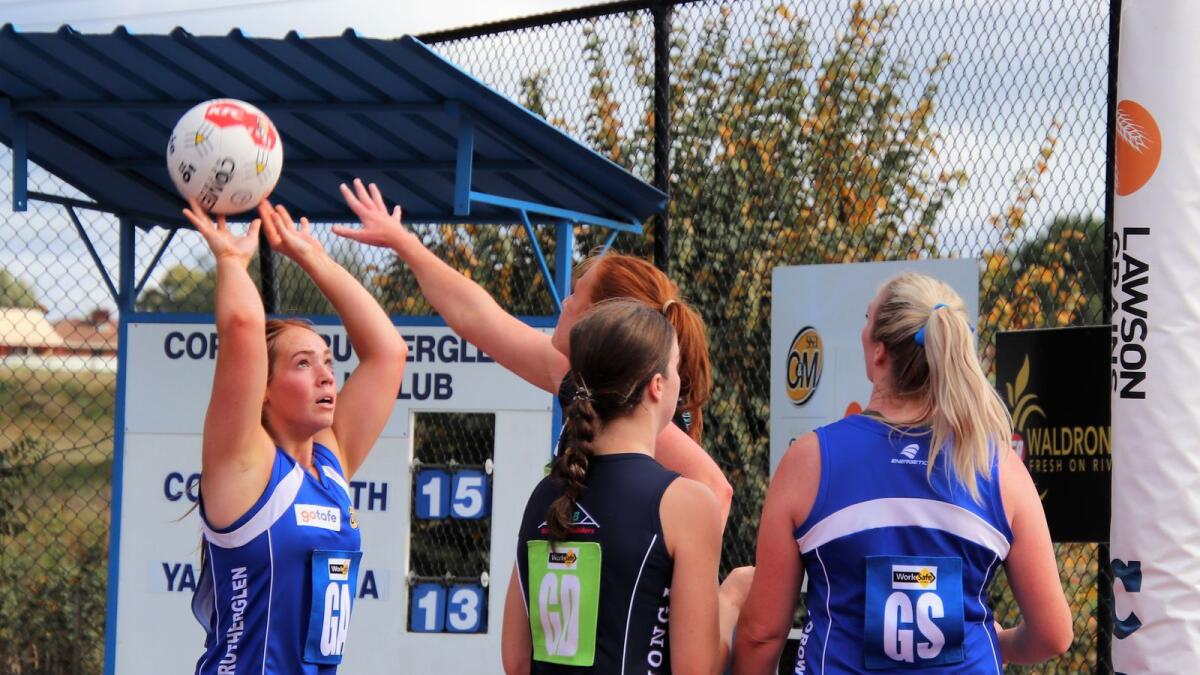 C Grade
Roos and Pigeons draw 34 – 34
A very physical and well-matched game. The girls fought it out to the end. The Roos were up until the last quarter; however, the Pigeons had a bit more fight in the end. Plenty of positives and lessons to take away for next week.
Awards: Club 1- Grace O Brien, Club 2- Kath Harvey, Docs-Chelsea Parker, Canteen- Brittney Deegan, MVP- Grace Eales.
Under 17s
Roos 36 def Pigeons 33
One of the Under 17s best games of the season so far! The girls came out with so much determination and want to win for each other. The first half was electric, with strong defence and Roos attackers playing quick, smart netball. In the second half Yarra came out firing but to the girl's credit they held them off and kept our heads in it the whole time. What a great win!
Awards: Mvp, Club 1 - Steph Sutcliffe- Best game of the year. Was so composed and made dome beautiful movement in the ring.
Club 2 - Sophie Kennedy - Had so much trust in the coaching and played her role beautifully. Her change of pace was the difference.
Urban Graze - Charli Andrews - a dynamite in attack today. Had so much trust in her feeds and transitioned beautifully into defence.
Canteen - Stella Coppolino - A wonderful defensive game. Found the front of the body and attack each rebound. Great job Stel!