Mick Malthouse helping Wahgunyah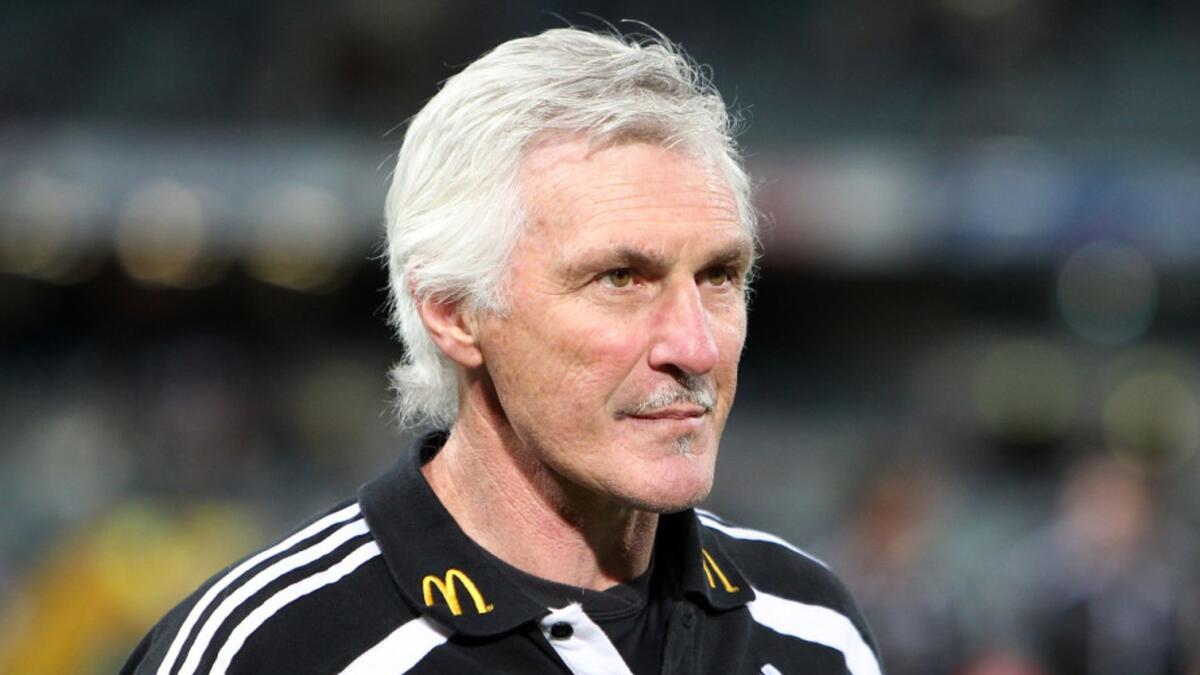 Legendary record number of VFL/AFL games coach Mick Malthouse, with 718 games including three premierships, will take Wahgunyah's players for training on Thursday, May 26.
The 68-year-old former St Kilda (53 games) and Richmond (121 games) player offered to "come down and help" according to Wahgunyah Football Netball Club President Darryl Hore, as part of a fundraiser for the club.
"It's fantastic. It will help a lot," Mr Hore told The Free Press. "Mick approached the club after hearing about our plight on 3AW with Neil Mitchell. He just wanted to help us."
On Monday night, the Lions committee met to plan the big evening. Training will start at 6.00pm, the meal will be served at 7.00pm and Mick will speak at 8.00pm.
The night will cost $25 per person for what will be a delicious meal of pasta and salad and you get to hear the great man speak.
"Mick is bringing along two footy jumpers, Collingwood and Carlton, fully signed by players to be auctioned, for the club's benefit," Mr Hore said.
"It's a wonderful gesture by Mick. A raffle is being run, for five people to have breakfast with the legend coach the next day, with tickets at $5 per person. Tickets can be purchased at Ball Park Caravan Park Corowa and IGA Rutherglen."
The experience of working with Collingwood's premiership coach of 2010 and West Coast's 1992 and 1994 premiership coach will come as an unexpected reward for the Wahgunyah players who have kept fronting up each week despite a series of crushing defeats in the TDFL.
"Because of the courage they've shown, we've now got people of Mick's calibre saying 'I want to help these blokes," the club president said.
"They didn't take the easy option. The easy option would have been to forfeit and we were quite prepared to do that but if we did forfeit, we wouldn't have been getting any of this attention now.
"If the result was 'Wahgunyah forfeited on the weekend', it would have been what it was but because they put their hand up and said 'no, we're going to play anyway' they've now got people going 'they're showing some guts, how about we get behind them and help them out?'"
Wahgunyah Football Netball Club official have been thrilled with support from beyond the region.
"Moreton Bay Lions, the reserves to the Brisbane Lions, have contacted us saying 'tell us what you need'," Mr Hore said.
"The net has been cast wide and the ones that are coming back, offering their help, is huge.
"We've got people randomly ringing up or sending messages to our Facebook page, saying 'I've just bought a membership, don't worry about sending the card, please give it to someone who can't afford a membership.'
"These people are saying 'country footy just needs to survive.'
"We might be the poster boys of the underdogs at the moment and that's not what we're after, we're just trying to run the club, but I tell you what, the response has just been amazing."
The president concluded: "I encourage everyone to get down to our ground on Thursday next week to see and hear this great man Mick Malthouse – opportunities like this just don't happen often."