KDL | Gallery | Avenel clinches second win of the season
Avenel pulled off a remarkable 10-goal win over Lancaster on Saturday to pencil in its second triumph of the Kyabram District League A-grade season.
An explosive second-quarter performance, along with a spirited effort from defender Dakota Griffiths, headlined the 49-39 round six victory.
The Swans registered a whopping 16 goals to eight in the second term to put themselves in a commanding position.
Madi Albers shot well alongside playing coach Ash Hansen, while Griffiths did a terrific job in curtailing Lancaster's attacking drives into the ring.
Midcourter Chloe Goddenn was also brilliant for the Swans.
The home side, leading by six at the main break, was able to tough it out in the second half and won both quarters 11-9, 11-9.
"It was a great win. It's a very good feeling to win a game convincingly," Hansen said post-match.
"Everyone played their role. It was a 110 per cent effort and that was the key to winning today, I think.
"We really wanted to bring a level of physicality to defence today and we did and I think that worked really well, particularly against a tall shooter.
"Best-on went to Dakota Griffiths who absolutely nailed it today down in defence.
"And Chloe was another of our better players. Both (Dakota and Chloe) played their role exceptionally."
In the remaining weekend games, it was billed as match-of-the-round and the clash between Longwood and Rushworth did not disappoint.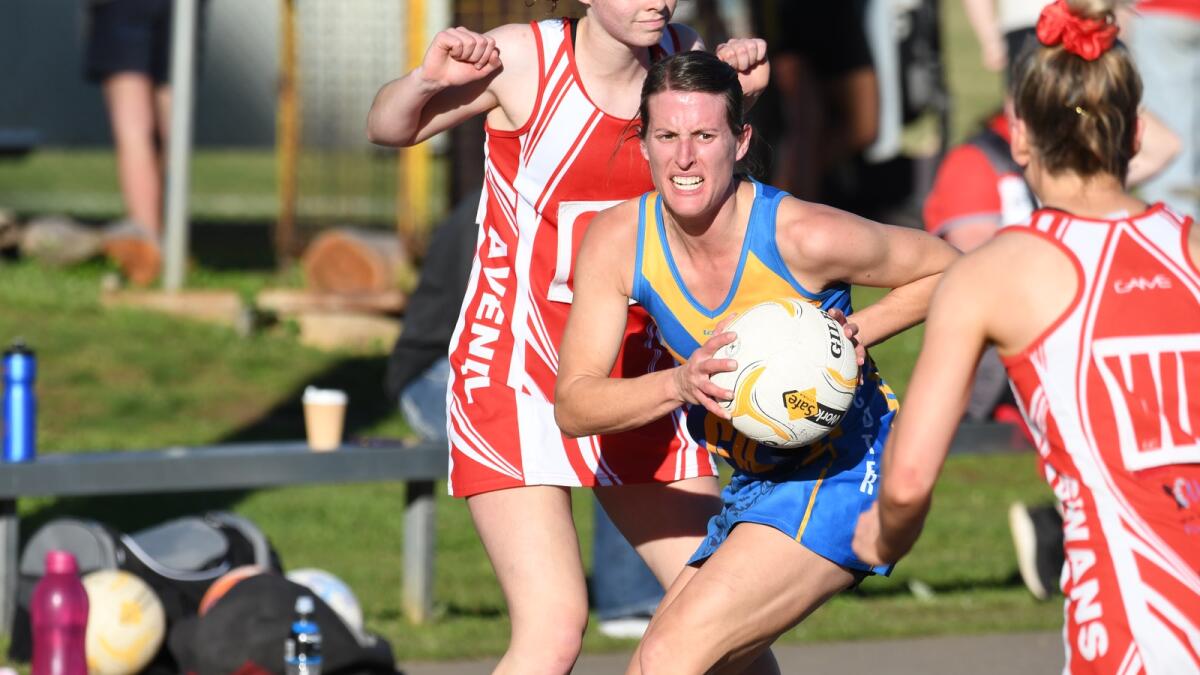 Nothing could separate the two outfits at Redlegs Stadium as they settled for a share of the points in a thrilling draw.
The Redlegs and Tigers threw everything at each other in the 38-38 result — the second draw of the round.
The draw pushes Longwood up into eighth spot on the table.
Lastly, Merrigum continued on its winning ways with a 10-goal victory over Girgarre.
The Bulldogs found a way over the plucky Kangaroos to post win number three of the season.
The 43-34 triumph sees Merrigum rise up the ladder to sixth.