Bats have big day out against Eddie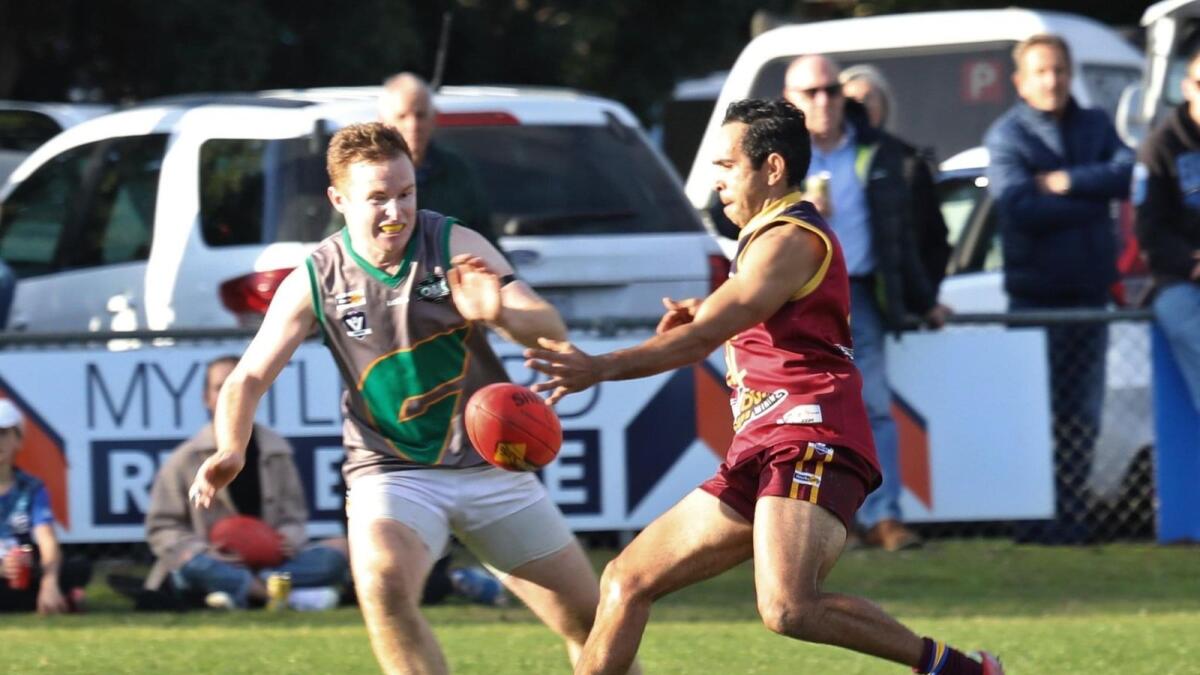 Seniors
G Bat 2-4 6-6 6-8 9-11 65
Whorouly 2-2 3-5 5-6 7-7 49
It was always going to be a big day for the seniors on Saturday at Whorouly with 350-game AFL legend Eddie Betts playing for the home side in front of one of the biggest home and away crowds ever seen in the league.
The ever-reliable veteran backman Ben Reaburn had the job on Eddie from the start, and did not let his team down, with his attack on the ball did not seem to be intimidated by his opponent.
The back six all played a great game, with Sam Gladstone playing at his best; the boys did very well to keep Whorouly to just seven goals on a great day for football.
Toby Feehan was back in the side after missing eight rounds with a knee injury kicking three goals, with support in the forward from Aaron Blackburn, finishing the day with three himself.
Best players: Sam Gladstone (Menzies Earthworks), Ben Reaburn (Peter Davis Rural), Nathan Farley (Goorambat Royal Hotel), Sally Malay (The Royal Hotel), Perry Knox (Hollywood's Pizza), and Jamie Dunne (Club Dinner).
Goals: Toby Feehan 3, Aaron Blackburn 3, Sally Malay 1, Nathan Hill 1, Tom Ryan 1.
Reserves
G Bat 3-1 4-3 9-4 9-6 60
Whorouly 4-3 7-10 7-12 8-16 64
In front of a big crowd at Whorouly, the reserves had one of their strongest teams in for the year, with Andy Ellis, Matt Priest, and Clinton Relf in for his first game of the year.
The game was close all day with a good standard of football played by both sides, the stand-out player for Goorambat was Matthew Priest, who finished with four goals for the game.
Tim Colville was good all day with the ever-reliable John House and Andy Ellis playing well for the boys, with Goorambat having a good third quarter to look like they were going to spoil the home team's day.
But credit to Whorouly, who stood up in the last to take the points, but well done to the Goorambat boys for a great game; keep it up, boys.
Best players: Matthew Priest (Menzies Earthworks), Tim Colville (Bouwmeesters Bakery), Andy Ellis (Royal Hotel), John House ( Brew & Toasties) (The Good Guys), Sean Lemmer (Bill-Bo-Pop), Jordan Dux (Sports Power).
Goals: Matt Priest 4, Dylan Bell 2, Sean McDonald 1, Jack Trevena 1, Jack Williams 1.