Gold for local Australian Bowls champions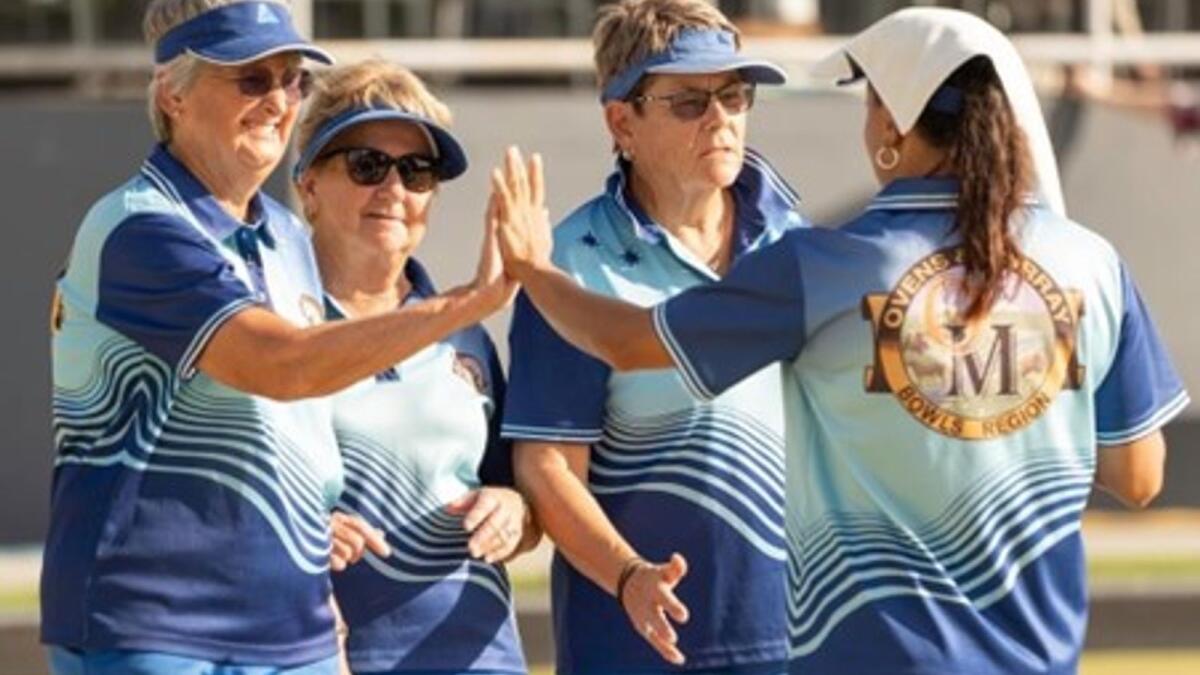 In a first for any bowls club in Yarrawonga/Mulwala, three bowlers from Yarrawonga Mulwala Golf Club Resort, Claire Sanders, Laureen Smith and Anne Miles, teamed with skipper Kylie Whitehead from Wodonga to win Gold Medals at the Australian Fours Championship at Broadbeach, Queensland on Thursday, April 28.
The Vics went through the long, but well organised day undefeated to claim the national title.
With a 7.30am start, and a 9.00pm finish, the team ended with a convincing win over Tasmania after a close, one-shot victory over Western Australia.
"All played our bit at certain times to get us through," Anne told the Yarrawonga Chronicle.
"We're very proud of our achievement. It doesn't come around very often!"
Laureen added: "Grab your opportunities!" who added: "It was a good venue and so well organised."
It was indeed a proud team at The Nationals from Victoria's north-east. Four states, WA, Tasmania, Queensland and Victoria, and the Northern Territory, played four games.
COVID-19 halted qualifying events for NSW and SA. The Vics actually qualified in May last year for this year's national championships.
The Vics team was loaded with talent. Sipper Kylie was world champion in 2018, in Adelaide before COVID-19 struck. She just took The Nationals this year in her stride, laid back and inspirational when it really counted.
Among her long list of achievements, Anne won Gold representing Australia against New Zealand on the Gold Coast in the 5 Test Series, for over 60s prior to COVID-19.
Anne and Laureen are both three-time YMGCR Bowls Club Champions, Laureen also a multi club champion at ClubMulwala. Claire is a club champion at Wangaratta.
Last Sunday, Laureen was re-elected unopposed for her fifth year as President of Ovens and Murray Bowls Region; Anne and Claire are on the region's match committee.
At last Sunday week's AGM of the bowls section, Yarrawonga Mulwala Golf Club Resort President praised the team.
"Congratulations and well done on your achievement," the club president said. "You can rightly feel proud and you have done our club proud."