Three injured in Echuca helicopter crash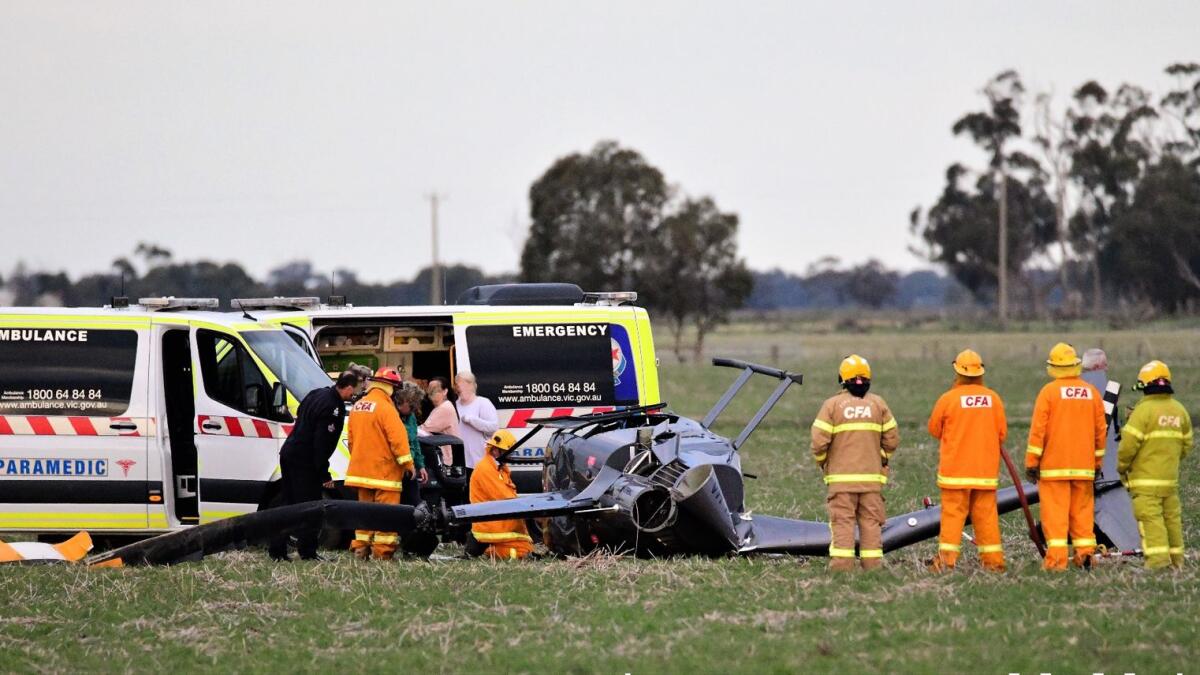 A man has been flown to Melbourne in a critical condition after a helicopter crash at an Echuca property on Saturday, June 25.
First responders were called to the scene of an aircraft incident near Simmie Rd, Echuca, just before 4.20pm.
A Victoria Police spokesperson said the helicopter crashed on private property. Two men from Echuca, aged 64 and 62, and a 52-year-old Echuca woman were on board at the time.
An Ambulance Victoria spokesperson said one person was flown to The Alfred Hospital, Melbourne, in a critical condition.
The woman in her 50s was transferred to hospital in Shepparton in a stable condition, and the other man in his 60s was taken to Echuca Regional Health, the spokesperson said.
The Victoria Police spokesperson said the 64-year-old man is in critical condition in hospital.
The cause of the crash is yet to be determined at this stage, the spokesperson said.
Police will investigate the incident.