New van to help Benalla Lions save lives on the road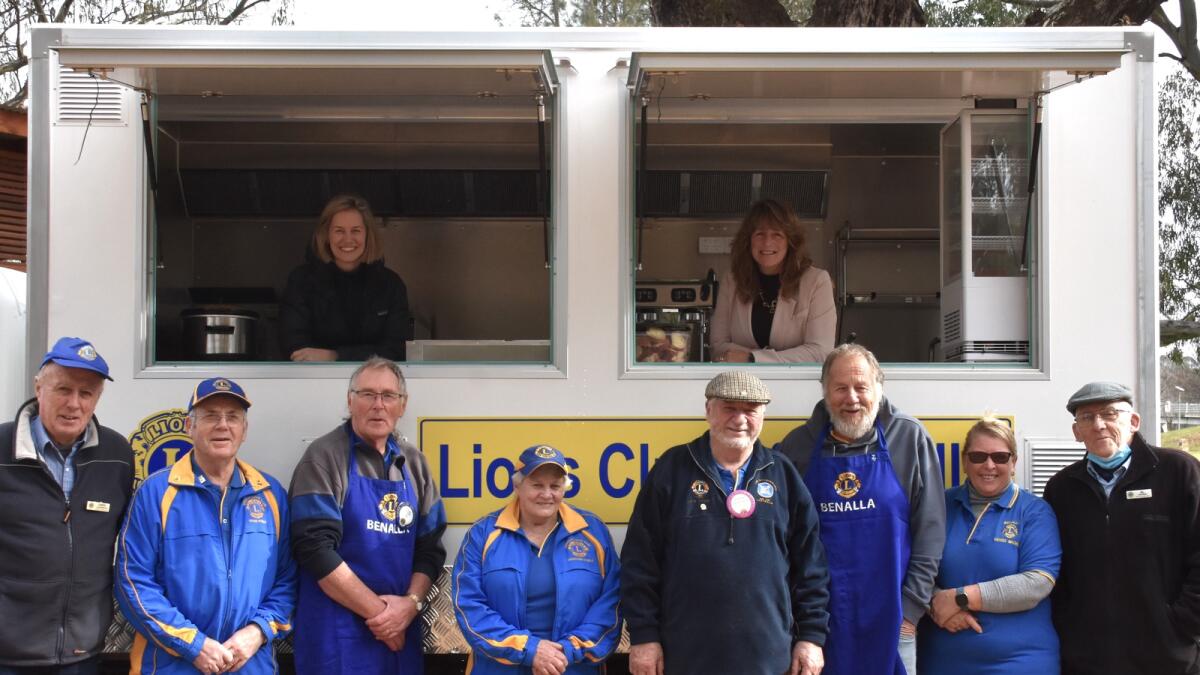 The Benalla Lions will be able to better assist people to arrive alive after picking up its brand new driver reviver van on Wednesday, June 29.
Lions Club members were joined by Benalla Mayor Bernie Hearn and State Member for Euroa Steph Ryan on the Lake Benalla foreshore to give the van its first test run.
Club secretary David lowing said the vehicle would make life much easier for its volunteers.
"The old caravan we used, getting it out there and setting it up took a lot of time and effort," Mr Lowing said.
"All we have to do now is drive the new van into position and away we go."
The Benalla Lions have been operating driver reviver sites for more than 60 years.
Starting out at the front of the Benalla Botanical Gardens on the old Hume Hwy, the group then moved to the Mokoan North rest area after the bypass was built.
And it has been saving lives at that location ever since.
Mr Lowing said for those who were not aware of driver reviver, the idea was simple.
"The purpose of it is to save lives and reduce injuries on the roads," he said.
"It's a well known fact that after you've spent two hours of driving you start to get fatigued.
"You start to lose your concentration and that's when accidents happen."
So what driver reviver sites allow people to do is stop for half an hour, grab a coffee and a snag and have a chat.
The result being they get back on the road refreshed and nourished ready to head for their destination.
Up until recently the club has been using an old caravan for the program, but it was becoming difficult.
So in February 2021 members applied for a federal grant to get a new state-of-the-art van.
"We got just under $100,000 from the Federal Government," Mr Lowing said.
"Michael McCormack was Deputy Prime Minister at the time, and the Minister for Transport.
"I went to him about our program and our wish to obtain a grant and he supported it.
"And Steph Ryan was a great help, too, supporting the application.
"The Australian Lions Federation also put money in.
"That was $15,000 which including the fit out covers most, if not all the costs.
"We are now ready to get back out on the next public holiday."
Ms Ryan said it took an extraordinary volunteer effort to get the funding, and ultimately the new van.
"Everything that the Lions do is for the good of our local community and for charities across the county and internationally," Ms Ryan said.
"And its all done in a volunteer capacity.
"An enormous amount of work has gone into filling out funding applications and putting forward the case for this new vehicle which was funded by the former Federal Government.
"And its fantastic, particularly given our location on the Hume Fwy.
"It makes this van so critically important in helping manage the fatigue of drivers, particularly over those busy weekends."
Cr Hearn described the Lions Club, and other volunteer organisation in the Rose City, as the lifeblood of Benalla.
"Volunteers do things for so many people," Cr Hearn said.
"This driver reviver program helps people get to their destination, so families can be together. Which is so important.
"The job the Benalla Lions have done to get this truck is absolutely amazing."