Healthcare crisis impacts local GPs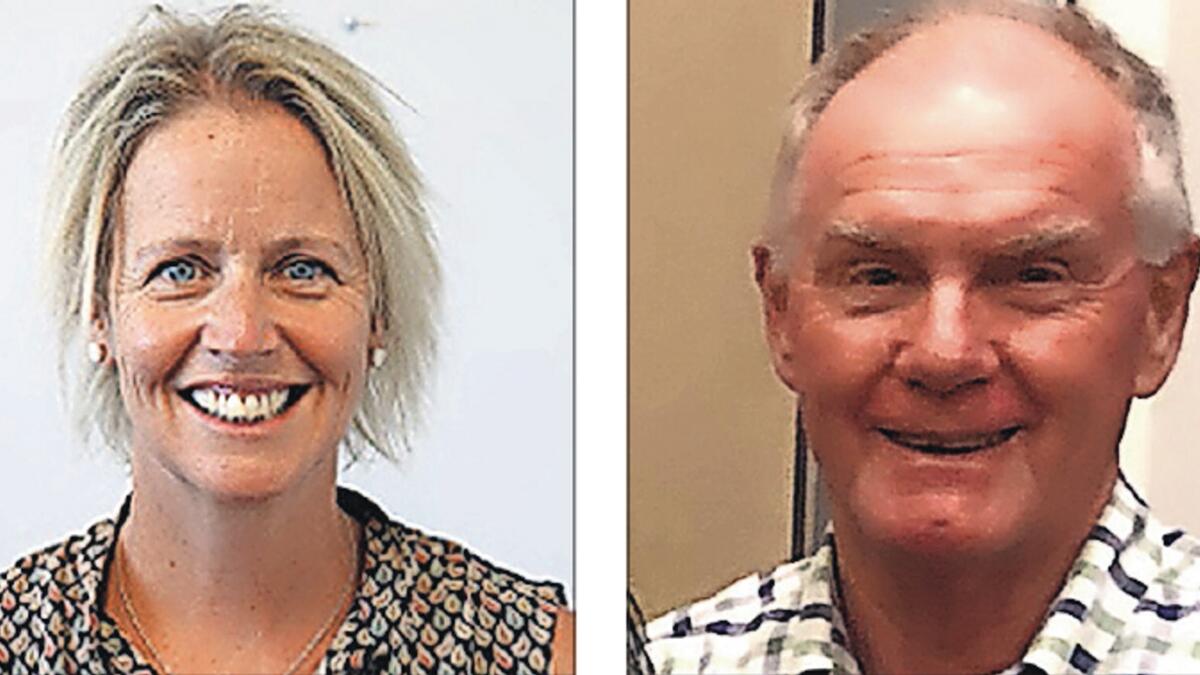 Local GP clinics are not immune to the current nation-wide healthcare crisis with severe doctor shortages and workers close to burn-out following the huge workloads throughout the pandemic.
Both Yarrawonga Mulwala's local practices, Yarrawonga Denis Medical Group (YDMG) and the Yarrawonga Medical Clinic have not been able to avoid the impacts from the current healthcare crisis resorting to even closing their books to new clients.
In the last 12 months YDMG have lost five general practitioners and to date the continuing recruitment efforts have not resulted in any new doctors to the practice – a very common concern and issue for many rural clinics and hospitals.
It has also become apparent that many people may have delayed necessary health care during the COVID-19 pandemic which is now resulting in unprecedented high demand which local general practices do not have the capacity to meet the demand.
YDMG's Dr Tania Jones said staff have had no alternative at this stage due to the crisis impacts than to 'close' their current doctor's books to new and 'inactive' patients.
"The team at YDMG realise how frustrating it is for our patients at the moment to find an available appointment in a reasonable timeframe, and we hope this information will help the community to understand to some extent, the reasons why this is happening," Dr Jones said.
"The loss of doctors over the past six to 12 months directly results in 80 consults per day less being available and therefore affects the reduced available appointments.
"We will continue to try our absolute best to meet the appointment needs of our 'active' patients and ask for your understanding of the severe limitations we are experiencing at this time.
"We will also continue our efforts in recruitment of medical practitioners.
"We understand this is an extremely stressful time for so many in our local communities and can only add that YDMG and all of our team members, including our doctors, nurses, reception and administration staff are trying their absolute best to continue to provide the best care for our patients during this time of healthcare crisis.
"YDMG are a private general practice, the closest urgent care and after-hours service available is at Yarrawonga Health with the nearest hospital Emergency Departments located at Northeast Health Wangaratta, and Goulburn Valley Health in Shepparton."
Yarrawonga Medical Clinic have also struggled with doctor shortages and recruiting new GPs to the region with Dr Clyde Ronan saying that an inquiry needs to be completed into the GP sector and what is keeping new graduates from moving to regional or rural areas.
"We have never had the required amount of doctors in this surgery. The 40 years I have been here we have always been short of doctors," Dr Ronan said.
"Our building has the space for seven doctors but at the moment we only have four. We should be working to capacity.
"Locally the problems we have are that we are a regularly growing population but with limited general practice options.
"We are also not seeing visitors at the moment. I have always had an open-door policy, but they are just not coming in however we are getting people who are regulars of differing clinics who have not been able to get in at their usual and just want an appointment but unfortunately we just can't accommodate it."
The workforce shortage right across Australia has been a longstanding issue driven by a lack of qualified doctors choosing to enter rural practice.
Further concerning data shows that this will become an ongoing issue for rural practices in future years with a RACGP NewsGP report in March showing that in the past, 50% of all recent medical graduates would enrol in general practice. However currently it is between 15−18%.
Dr Ronan said a national survey has never been done on how and why GPs don't want to come out to the regions.
"An inquiry really needs to be done," he said.
"There was an incentive a while ago that if graduates took on a regional job after completing their degree, they would receive an incentive but that backfired, and we are back to square one.
"It was a failed system. We have a poor long-term plan nationally."
As well as more students choosing to remain in the city to pursue their medical careers, Dr Ronan said fewer regional students are joining the medical landscape, in turn meaning less are returning to the regions.
"Medical students who have come from rural and regional backgrounds are highly likely to return to the regions but there is becoming less and less students from outside the city joining the industry," Dr Ronan said.
"We don't have enough country people wanting to go into medicine.
"The potential for specialists has also broadened dramatically. The General Practice has not been made to look attractive to potential students.
"We need to make General Practice a more attractive vocation. There are so many specialities to choose from and with GPs dealing with all health issues, it can be a boring job at times.
"The work needs to be made more interesting.
"The pay gap between specialists and GPs also has to come closer together as money has a lot to do with the General Practice industry suffering.
"The take home message is to make rural GP work more attractive and for more rural and regional kids to be encouraged to join medicine.
"You can do it."