CONTRAST artists get their time to shine in Seymour
Mitchell Shire's CONTRAST youth art program wrapped up on Thursday with an exhibition of the talented students' work.
The free eight-week program for young people aged between 12 and 18 with a connection to Seymour started in May and ran every Thursday afternoon at Seymour and District Community House.
Participants were taught design with help from professional artists and art therapists.
Program participant Charli Egan, 12, said she enjoyed the chance to get creative and explore different types of art.
"I learnt how to use dotting tools and water colours, I have never worked with them before," she said.
It also provided an opportunity to build new relationships with peers and support workers.
"There were some people here that I knew before the course but I was not friends with. Now I have gotten to know them better," Charli said.
"The adults are so kind, supportive and helpful, they are there when you need them."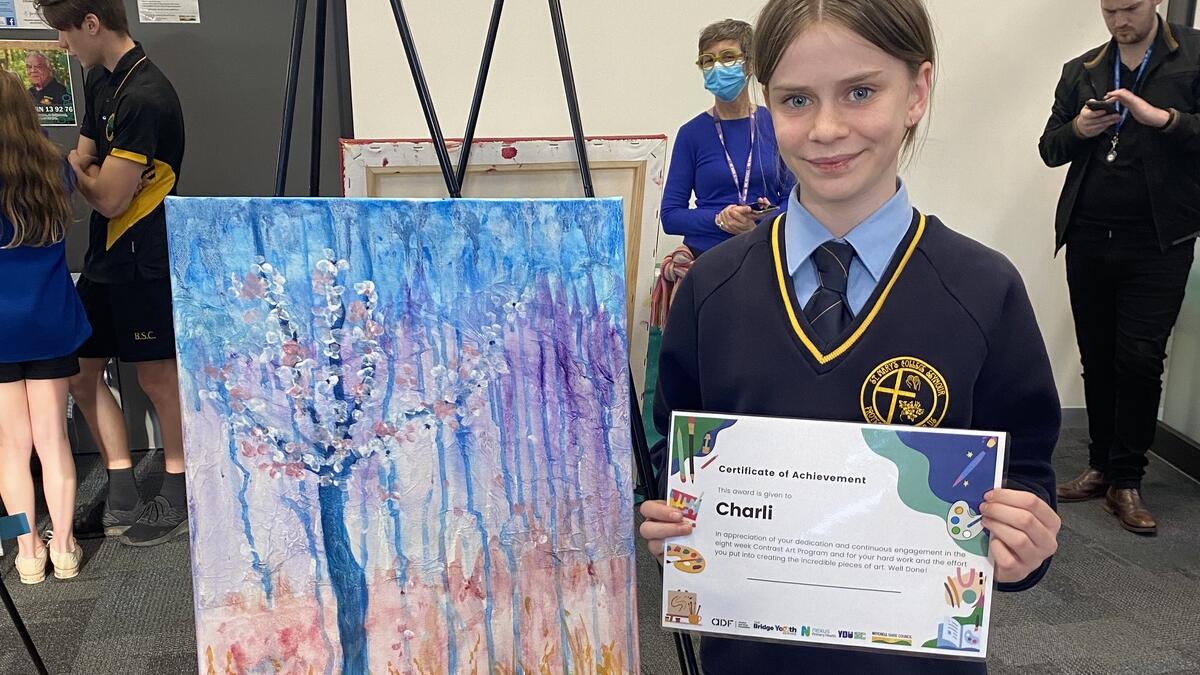 Community development and youth services co-ordinator Skye d'Avoine and youth project officer Karishma Giri, who ran the program each week, were both thrilled with the dedication and development of the 11 participating students.
"We absolutely saw results," Ms d'Avoine said.
"Two participants decided to join the youth counselling program. This means they will be continuing in a leadership position in the community. They have gone from being participants to being leaders."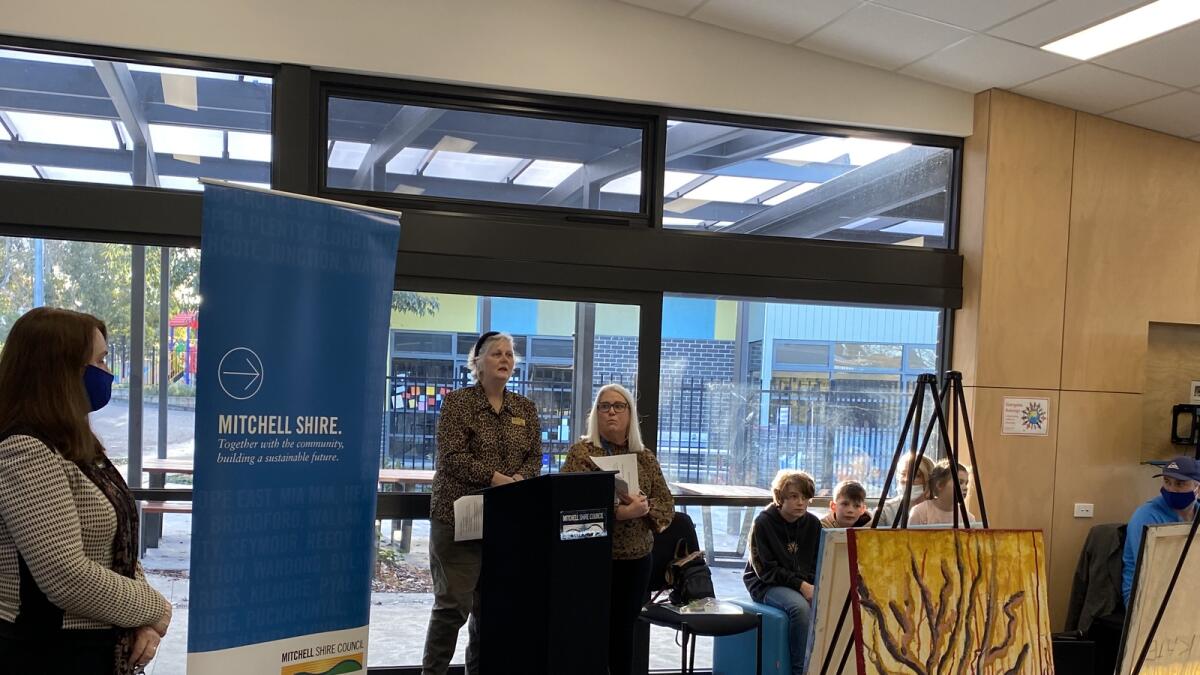 As part of the program, each participant received more than $100 worth of art supplies. When asked what she planned to do with her new supplies, Charli said she was eager to go home and paint, now that she had the inspiration.
The program was funded by the Australian Drug Foundation. A submission will be put in again next year for funding to continue the program.