Benalla Ladies Probus Club celebrates 30th birthday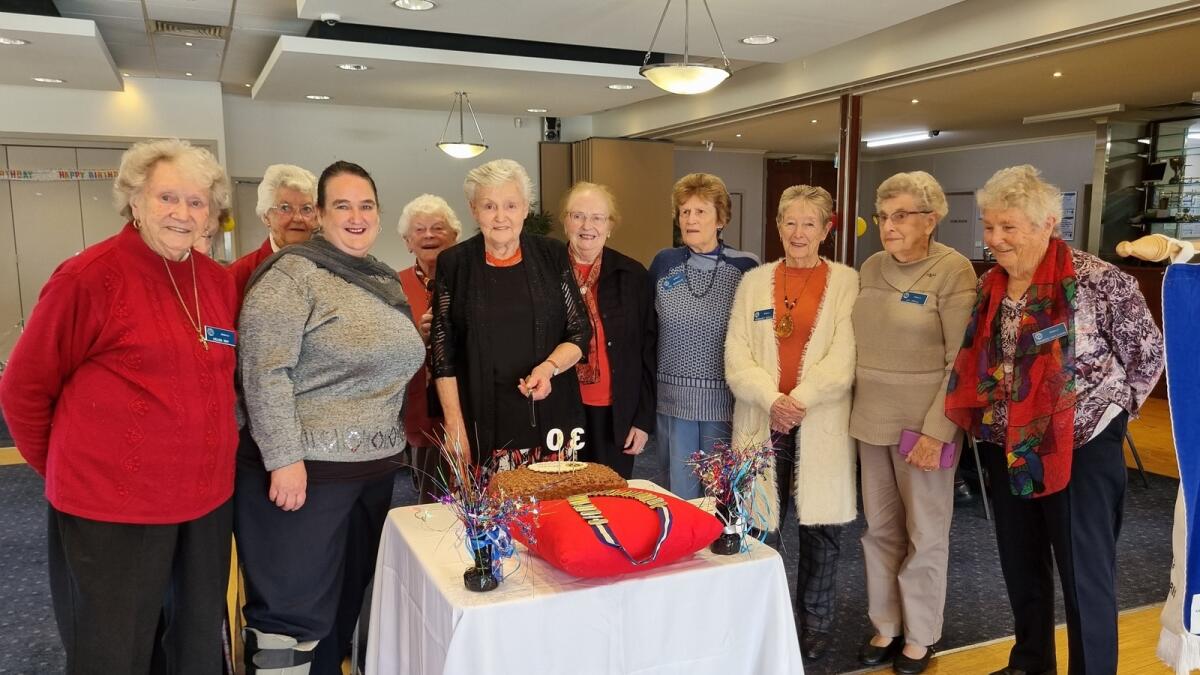 It was a celebration to remember as the Benalla Ladies Probus Club celebrated its 30th birthday in style last week.
Members enjoyed a magnificent cake and danced the afternoon away to the music of local entertainer Wayne Horsburgh on Tuesday, June 21.
Secretary Heather Hartland said the club put on an extra event for the birthday, celebrating the club being chartered in 1992.
"We had a couple of members who made the cake," Ms Hartland said.
"And we all had a good sing-a-long with Wayne.
"We'd like to thank the bowls club for putting on a lovely lunch for us.
"It is always delicious."
Ms Hartland said the once large club was down to 53 members and they were keen for new people to join.
"We need members, and hopefully some younger ones. A lot of our ladies are in their 80s and 90s," she said.
"So we need some younger members to join the committee and help organise trips and things like that.
"We have a meeting on the last Monday of each month at Benalla Bowls Club.
"Occasionally we will have an entertainer, like Wayne, come along.
"And we always welcome guests. So if you want to see what we're all about before joining, you're more than welcome to come to a few meetings first."
If you're interested in joining or are looking for more information you can phone Ms Hartland on 0425 832 344.
Alternatively you can simply pop along to the club's monthly meeting. The next one is Monday, July 4, from 10am.