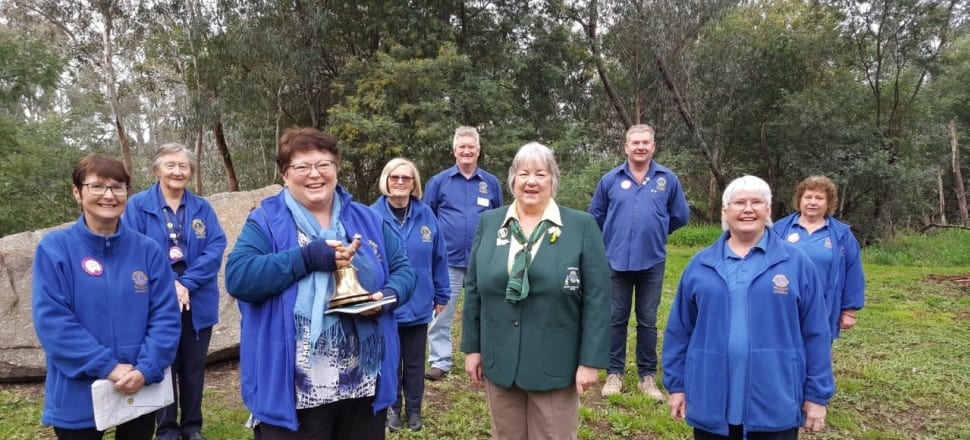 5370537724001
The Lions Club of Seymour Goulburn's annual changeover looked a bit different on July 5.
Normally each year the group has a dinner to welcome the new board and say thanks to the previous board, but was unable this year due to COVID-19 restrictions.
Secretary Liz Johnson said the altered event was held at Lions Park to allow for social distancing.
"Fortunately, the weather was kind to us for a brief period. Attendance was limited to nine board members and one photographer," she said.
"District governor Linda Johns was our officiator (her first official duty for the year). Outgoing president Heather Dunn thanked all members for their support during the past year and wished Carol all the best for the next year."
Ms Johnson said Ms Johns addressed members and asked for their support for incoming president Carol Tullett and the club.
"Linda declared all positions as being inducted and part of the board. She wished the club well for the next year and hoped we would be back to some sort of normality soon," Ms Johnson said.
"Heather then passed the gong and gavel to Carol to address the members.
"Rod Johns was our official photographer on the day, videoing the procedure and taking photos."