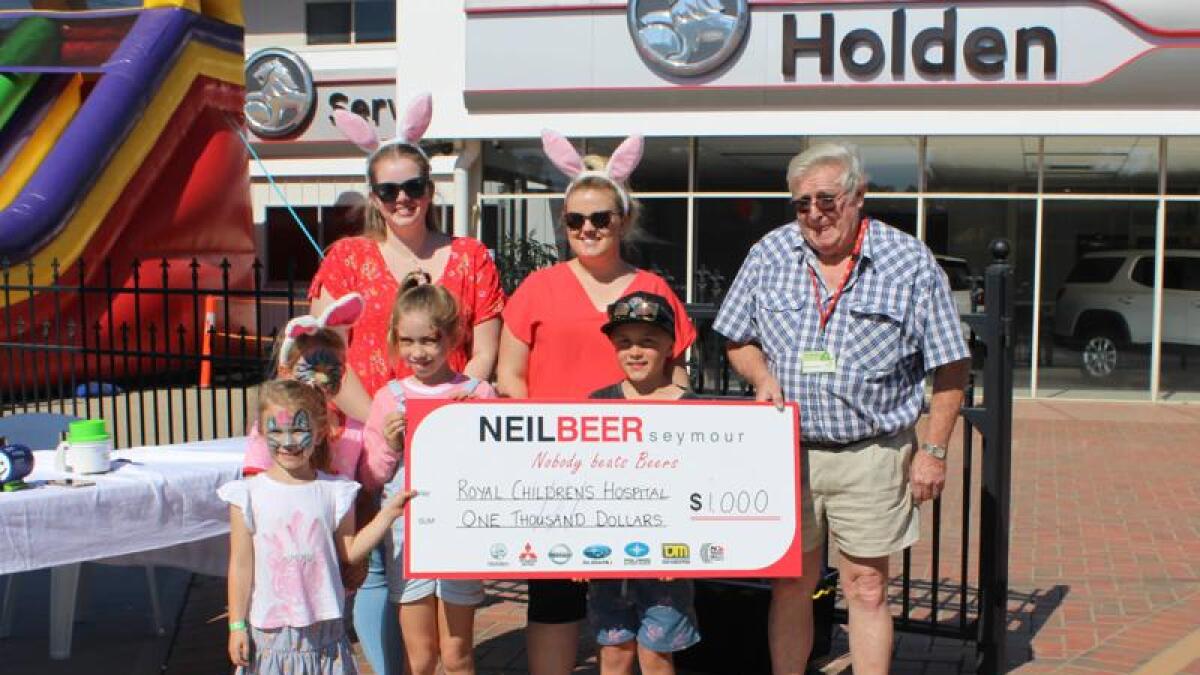 The Royal Children's Hospital Good Friday Appeal once again resulted in the Seymour community donating $29500.
The combined volunteer Country Fire Authority brigades of Seymour and Tallarook, State Emergency Service Seymour and Seymour Guides were knocking on doors and rattling tins across the town for this worthy cause.
For almost 60 years, Mick Sanderson has been volunteering his time during the year to raise funds for the appeal.
As the Good Friday Appeal Seymour area manager, Mr Sanderson was thrilled to see the fundraising efforts of the community.
''I was really pleased with the money we got,'' he said.
''Especially considering the year we've had where people dug deep for the farmers and drought appeals.
''Each year I see the same people doing the same jobs around town and I'm very appreciative of their support.
''Let's hope we can keep the event going and I hope to see more volunteers coming down next year to be a part of the fundraising efforts.''
The Easter egg hunt Neil Beer Motors arranged raised $1000.
During the year the fundraising efforts for the Good Friday Appeal do not stop.
Collection tins are in prominent positions in many Seymour businesses and contributed a substantial amount of money totaling $6000.
A weekly raffle at the Railway Club Hotel, which features donations from the hotel, butcher Taurus Meats, Chick-Inn and the Bakery Café in Anzac Ave raised $7600.
Other notable contributors included Caltex South Roadhouse on the freeway and Betty Mallett and family outside O'Keefe's IGA store in Anzac Village.
On Good Friday, 103.9 Seymour FM's Hank Kreemers and Barry Mann broadcasted live from Seymour Fire Station and kept listeners informed during the day of the fundraising count.
Seymour's donation total of $29500 contributed to the final Victorian tally of $18175467 to go towards the Royal Children's Hospital and its work in providing the best health care, services and research possible to young people.