Rochester and district golf notes | June 1-7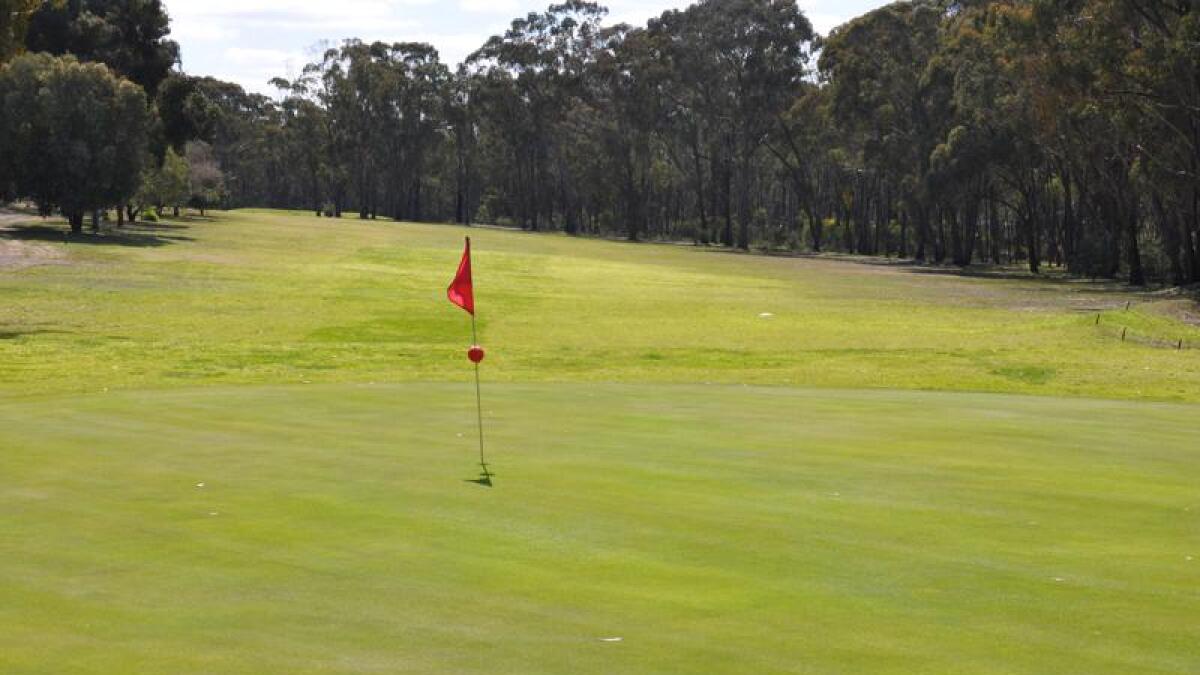 Elmore
Twelve brave golfers teed up on Sunday, June 5 in wet conditions for a chance to win the monthly medal.
The winner was Tyler Oliver (93-17-76), while the runner-up was Mitch Whittle (89-9-80).
Super-pin on 14 was Tyler Oliver, nearest-the-pin with two shots on 10 was Harry Whittle, two shots on four was Tony Cole, two shots on six was Rob Niven.
The club welcomed back past members Rob Niven, Tony Cole and Charles Cole — it is great to have you all back at Royal Elmore.
Next Sunday, June 12, is stableford, the first round of Rochester Tyres.
Monday, June 13 at 10am will have a working bee to prepare for the upcoming tournament, with a sausage sizzle to follow.
The tournament starts on Thursday, June 16 with a ladies' 4BBB, 9:30am assembly.
Friday, June 17 is men's 4BBB, 10am assembly, Saturday, June 18 is mixed pinehurst with an 11:30am assembly, and Sunday, June 19, is men's 36-hole, 7am assembly.
A big thank you to all our sponsors, which include Flora Hill Bake House, Rich River Golf Club, Jenharwill Baling, Bendigo Bearings, IGA Elmore, O'Sullivan Elmore, Rochester Tyre and Batteries, Reilly Electrical, Elmore Bakery, Elmore District Field Days, Elmore Sand and Soil, Tyrepower Bendigo, Nicho Trading, Keans Free Range Eggs.
Chicken run winner was Tom Carboon, and the runner-up Greg Holmberg. Nearest-the-pin in two shots on 14 was Bruce Rasmussen.
Wednesday was ladies played under heavier conditions, with the ever consistent Lorna Wilson winning on a countback from Denise Pappin.
Rochester
Cheryl Hicks won her first monthly medal for the season shooting 37 stableford points to win last Friday's ladies event from Jenny Major on 30 points.
Major and Hicks were also nearest on holes 5 and 12 respectively, while Julie Leahy hit some nice shots to win balls for her shots on holes 3, 8, 16 and straight drive on 10.
New member Dan Dockery finally broke through for his first win since joining the club.
Dockery's +3 was the best in last Saturday's second round of the club's par championship off the short course white markers, while the runner-up was veteran Ap Kuiper on +1 on a countback from Shane Bywaters.
Chris Eeles and Robert Ralph both finished square to win balls, while Eeles also won his matchplay event defeating Bruce Bryant 1 up on the 18th.
Ralph (3), Bywaters (9), and Kuiper (straightest on 10) were nearest-the-pin winners.
Players from Lockington and Rochester clubs will compete for the prestigious Ces Parson's Memorial Shield next Monday, June 13.
Rochester is the current title holder and hosting the event it should start favourite, as the best 15 combined stableford scores determine the winner, and close contests are always guaranteed against these great rivals.
Ces Parsons was president and a committee member for many years and was instrumental in the development, improvements and relocation of both clubs to their new properties all those years ago.
They say a good game is only one sleep away; well, for Kevin MacCormack one week saw him 11 shots better over nine holes to win last Wednesday's stableford event shooting 21 points from the unlucky Dan Dockery on 20 points. Peter Anderson was nearest to the third hole.
Bamawm
It was great to see 20 golfers on course in tough conditions for our final round of championships, both men and the ladies.
Privilege cup and net winner for the day was Sam Newth with a great score of 72-7-65, with Michael Giorgianni runner-up on 71-4-67.
Winner for the ladies was Jackie Newth with 96-23-73, with Kath Connors runner-up on 108-25-83.
Nearest-the-pin: 2nd shot 4/13 - Sam Newth; 3rd shot 5/14 - Jackie Newth; 7/16 - David Winchcomb; 8/17 - Leon Laffy.
Longest drives: Michael Giorgianni and Jackie Newth.
Congratulations to our 2022 champions:
Ladies Champion: Jackie Newth 93-96-189.
Runner-up: Kath Connors 112-108-220.
Men's Open Champion: Sam Newth 78-72-150.
Open runner-up: Greg Reynoldson 82-84-166.
Men's B-grade champion: Leon Laffy 82-92-174.
B-grade runner-up: Shane Broucek 88-91-179.
Men's C-grade champion: Brodie Collins 91-92-183.
C-grade runner-up: Geoff Crossman 93-96-189.
Next week is our annual tournament starting with our men's 4BBB on Friday; hit-off from 10:30am to noon.
Sunday is our men's 27-hole, 8:30am assembly for a 9am shotgun start.
Monday is a three-person ambrose any combination, 10:30am shotgun start.
Lockington
Wintry weather struck with a vengeance for Saturday's stroke round, but it was Brad Wakefield who burnt around the course with a handicap-breaking round of 111-47-64 to win the Monthly Medal as well as C-grade honours.
JD Wright was runner-up in C-grade with a very respectable 96-25-71.
Jason Wakefield (85-14-71) made it a great day for the family with his win in A-grade, ahead of Trav Mancer (86-14-72).
Jeff Carnie returned the excellent score of 82-17-65 to street his B-grade rivals, with brother Darren (92-22-70) runner-up, continuing the family theme of the day.
Gartside Cup qualifiers: Brad Wakefield, Jeff Carnie, Darren Carnie; standby – JD Wright. Yardstick balls (next best net scores, all grades) – Brett Stone 73, Ray Brereton 73, Grant Humbert 74.
Nearest the pins: 3rd – Mark Lyons; 2nd shot 9th – Trav Mancer (A), Ron Dixon (B), JD Wright (C); 2nd shot 18th for the 6-pack smack – Brett Stone.
Spike's longest drive on the 14th (sponsored by Hot 'n' Cold Plumbing): Mat Dennis (A), Jeff Carnie (B), Tom Scurrah (C). Neither the Echuca CIH eagle's nest on the 3rd, nor Captain Bricka's yardstick on the 16th was won. Andrew Glatte defeated Ian Haines 3 and 2 in their first round match in the Handicap Matchplay Championships.
The women got their club championships under way on Friday.
Carolyn Mitchell played a great round of 97-24-73 to be best on course, with Jenny Holt runner-up.
Carolyn was also best for count the putts with only 29, on a countback from Helen Hayes and Phyll Macfarlane.
Upcoming events: Friday, June 10 – Stroke – 2nd Round Club Championships – count the putts. Saturday, June 11 – Stroke – 3rd Preliminary Round Club Championships – 3rd Qualifying Round Gartside Cup. Duty: Grant Humbert, David Griffiths.
The Lockington members are looking forward to the Queen's Birthday public holiday when they will take on Rochester in the battle for the Cec Parsons Memorial Shield, seeking redemption after Rochester won the shield last year.