Panthers relish victory against Milawa
Seniors
On Saturday the Senior team took on third-placed Milawa, a team that All Blacks had not beaten in more than three years.
The Panthers started strong having all the play, however, the side failed to convert on the scoreboard kicking two goals four behinds in the first quarter only leading by nine points at quarter time.
In the second quarter Jake Jones got his hand on every ruck tap giving the midfield the best opportunity.
Panthers continued to have more of the ball, however, inaccuracy and some lapses in defensive 50 allowed Milawa to stay within striking distance and score the last two goals of the first half; the home side went into half-time with a lead of 11 points.
In the third quarter the Panthers came out fired up, the back six was locked in and the midfield led by Jackson Hourigan and Riley Moran got to work.
The Panthers cut Milawa to pieces with some quick ball movement collecting a massive 28 handball receives for the quarter.
After only conceding one point for the quarter the hosts went into the last change up by 50 points.
In the final quarter the Panthers continued to display their dominance.
Cody Crawford was a standout taking contested one-hand marks and booting goals from everywhere.
He finished the day with 11 goals in a best-on-ground performance.
The All Blacks now sit two games clear in the top two and one game clear on top.
Next week the Panthers travel to Whorouly to take on an in-form Lions side.
Score: All Blacks 126 to Milawa 34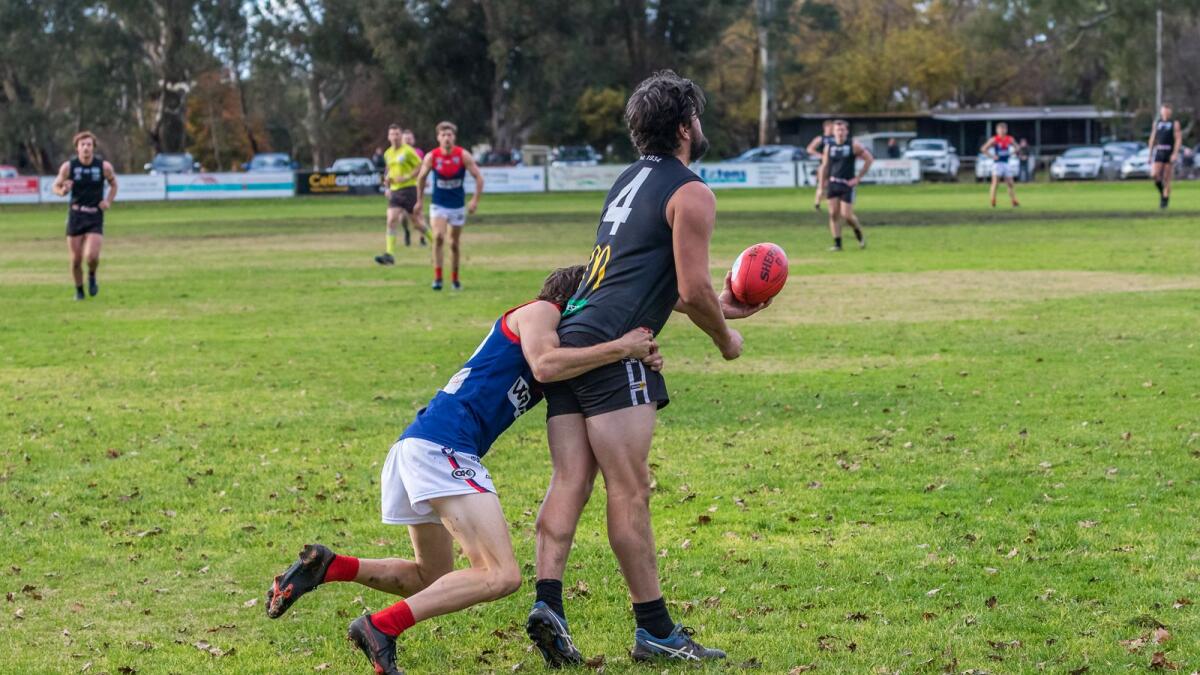 Reserves
On Saturday Panthers took on Milawa, which everyone knew was going to be a task, but they won a hard-fought game by 66 points.
From the word go the Panthers hit the ground running, Harry Parsons played the game of the year, we gave Harry a task and he delivered, with also providing plenty of run of the half back.
Josh Kotvas and Dean Bradshaw provided the hard ball wins their side needed all day, Tom Levy was great all day around the ground, providing that link up forward with a great set of hands and great kick to our forwards.
Ayden Amos and Dylan Sinclair played a great hard game all day, providing the run and carry through the midfield.
Scores: All Blacks 115 to Milawa 49