Police investigating thefts from Echuca business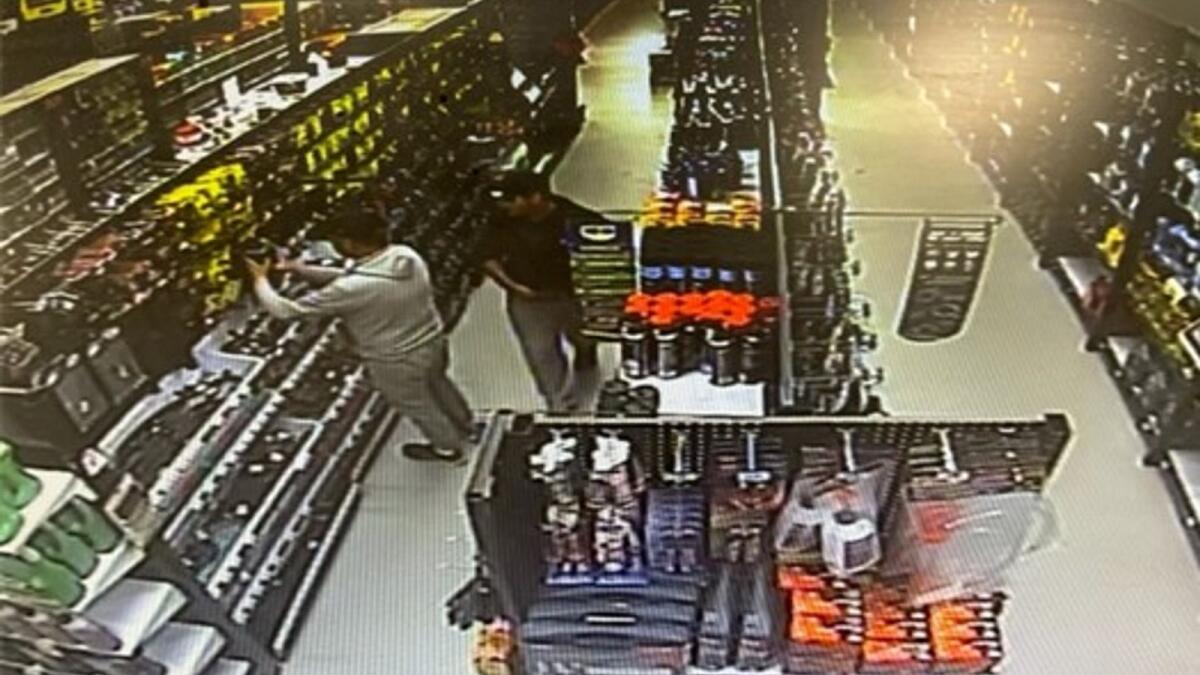 Police are asking for help from the public to identify two people in relation stolen items from an Echuca business last month.
Echuca police has released CCTV footage captured at Supercheap Auto Echuca on Friday, May 27, between 5.10 pm and 5.25 pm.
The first male is of medium build, and was wearing a black jumper, grey tracksuit pants, and a black cap.
The second is tall with a slim build, and wearing a grey jacket, grey tracksuit pants and a black cap.
A Victoria Police spokesperson said the first man stole two V8 spark plugs, and the second man stole a set of leads by placing it under his jacket.
The spokesperson said the men left the premises separately about 5.25 pm.
The police released imaged of the CCTV footage in the hopes someone would be able to help identify the men.
Anyone who has any information, or know the men is urged to contact Echuca Police Station on (03) 5483 1500.