Peranbin students inspired by magnificent silo art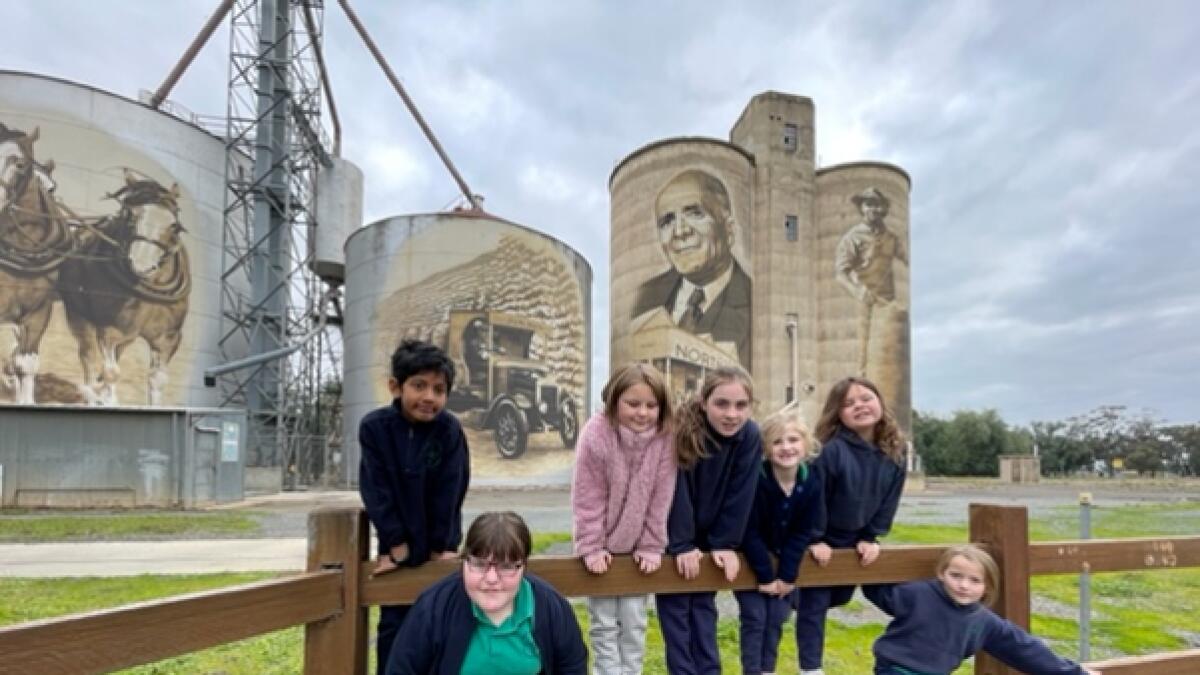 Is there any better way to learn about and be inspired by art, than to take a tour of the North East Victoria Silo Art Trail?
With an incredible array of public art on their doorstep, teachers from Peranbin Primary College decided to coincide their regular art day with a trip to see the silos in Goorambat, Devenish and St James.
The day was organised by teachers Lynda Burley and Dianne Fitzpatrick and teacher's aide Pauline Briggs.
The primary college's regular art day also includes a visit from Mobile Art Craft Centre art teacher Sandra Moore, who also came along.
Ms Burley said Ms Moore also taught art at Devenish Primary School, and its principal, Carolyn Hicks, together with the students from both schools, teamed up for a collaborative art session.
"The students were in awe of the talent and beauty of the magnificent silo art, which became the inspiration of the art lesson that followed," Ms Burley said.
"Students worked co-operatively together in small groups to construct their own creative silo art.
"It was a wonderful opportunity for the primary school students of the local district to work together in this creative and supportive educational environment while networking and making new friends."
For more information on Peranbin Primary College, including enrolments, contact principal Angela Holleran on 0437 226 693 or via peranbin.pc@education.vic.gov.au