National Tree Day planting along Seymour's Whiteheads Creek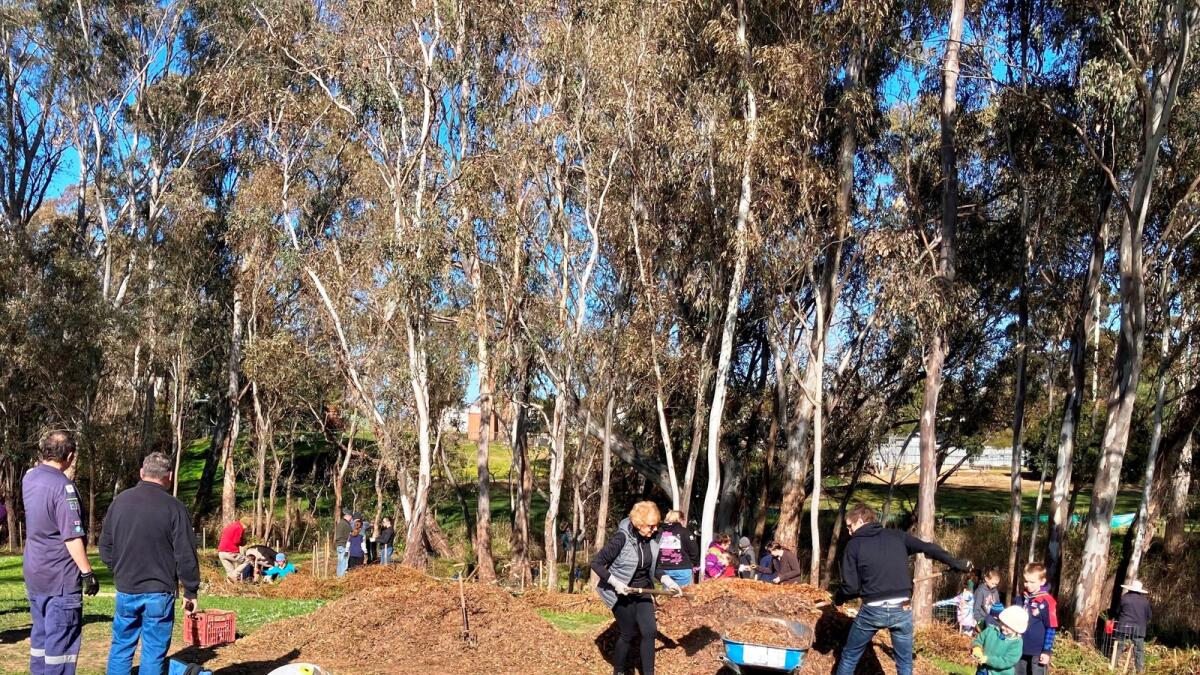 About 60 people, including two Scout troops, new residents and neighbours of the adjoining area, joined a National Tree Day planting event in Seymour on Saturday, July 30.
Seymour Urban Landcare said the event along a short section of Whiteheads Creek saw small shrubs and grasses planted to enhance the environment and replace weeds.
The process was enhanced by a huge amount of weeds being removed before the day.
Apart from the benefit of regenerating the section of Whiteheads Creek, the project was part of an effort to help residents become acquainted with their creek and appreciate its beauty.
Other projects, including water quality monitoring and a talk on turtles, are coming up in the future.
Seymour Landcare thanked volunteers for help on the day, and Seymour's Cancer Council volunteer group for providing a lunch.