Early voting opens in Seymour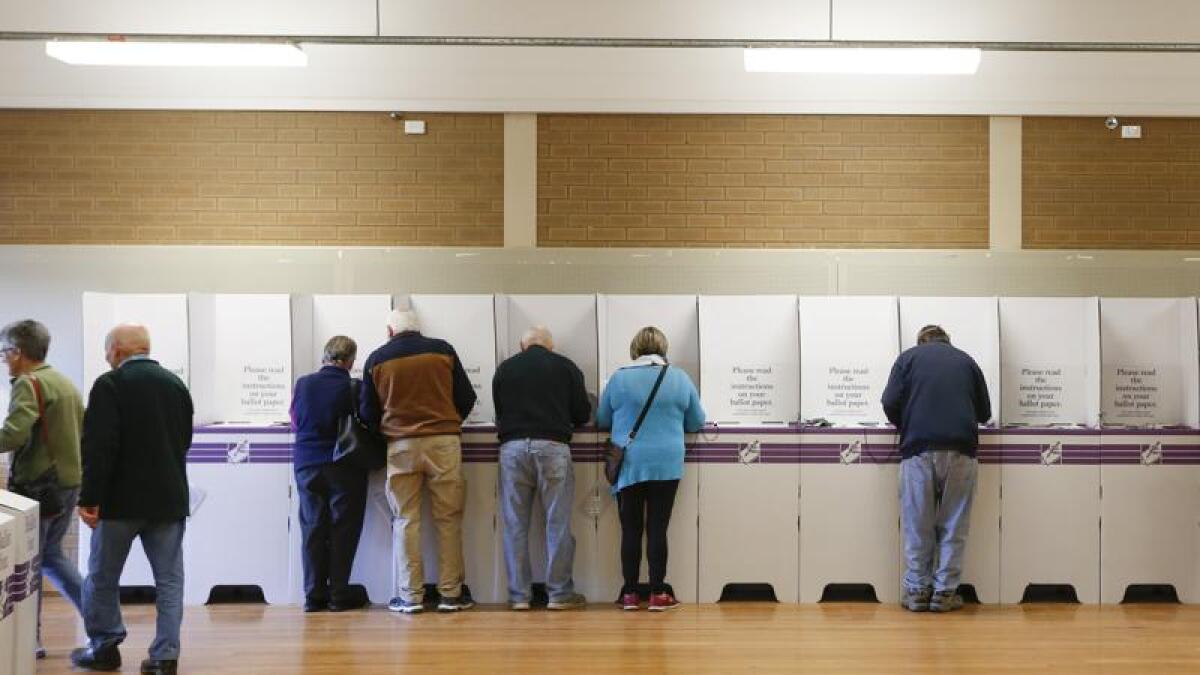 Seymour's pre-polling station will open from Monday, May 9, until Friday, May 20.
Seymour district residents who need to vote early will have the opportunity to do so at the Masonic Lodge in Anzac Ave. The pre-polling centre will be open 8.30am to 5.30pm weekdays with the exception of Friday, May 20, when the site will stay open until 6pm.
The centre will also be open on Saturday, May 14, from 9am to 4pm.
Despite a significant increase in the number of Australians voting early at the past two federal elections, the Australian Electoral Commision (AEC) is advising individuals to vote on election day — Saturday, May 21 — if they can.
"Australian elections are in-person events — once every three years the country comes together in a transparent and secure environment to have their say," AEC Commissioner Tom Rogers said.
"If you can vote on election day, then that's what you should do. However, if your circumstances might prevent you from doing that, then you need to think about the early voting options available and vote according to your circumstances."
VOTING SITES
Voting sites across the district will be open on election day from 8am to 6pm.
Seymour Anglican parish hall, 2 Anzac Ave, Seymour
Tallarook Primary School, 52 Main Rd, Tallarook
Puckapunyal Primary School, Alamein Rd, Puckapunyal
Broadford Secondary College, Snodgrass St, Broadford
Nagambie Senior Citizens' Centre, 358-360 High St, Nagambie
Pyalong Primary School, 10-14 Bourke St, Pyalong
Tooborac Mechanics Institute Hall, 5185 Northern Hwy, Tooborac
Multiple sites will be open in the district on election day from 8am - 6pm.
They include:
Seymour Anglican Parish Hall, 2 Anzac Avenue, Seymour
Tallarook Primary School, 52 Main Road Tallarook
Puckapunyal Primary School, Alamein Road, Puckapunyal
Broadford Secondary College, Snodgrass Street, Broadford
Nagambie Senior Citizens Centre, 358-360 High Street, Nagambie
Pyalong Primary School, 10-14 Bourke Street, Pyalong
Tooborac Mechanics Institute Hall, 5185 Northern Highway, Tooborac