Cohuna's all abilities playground being extended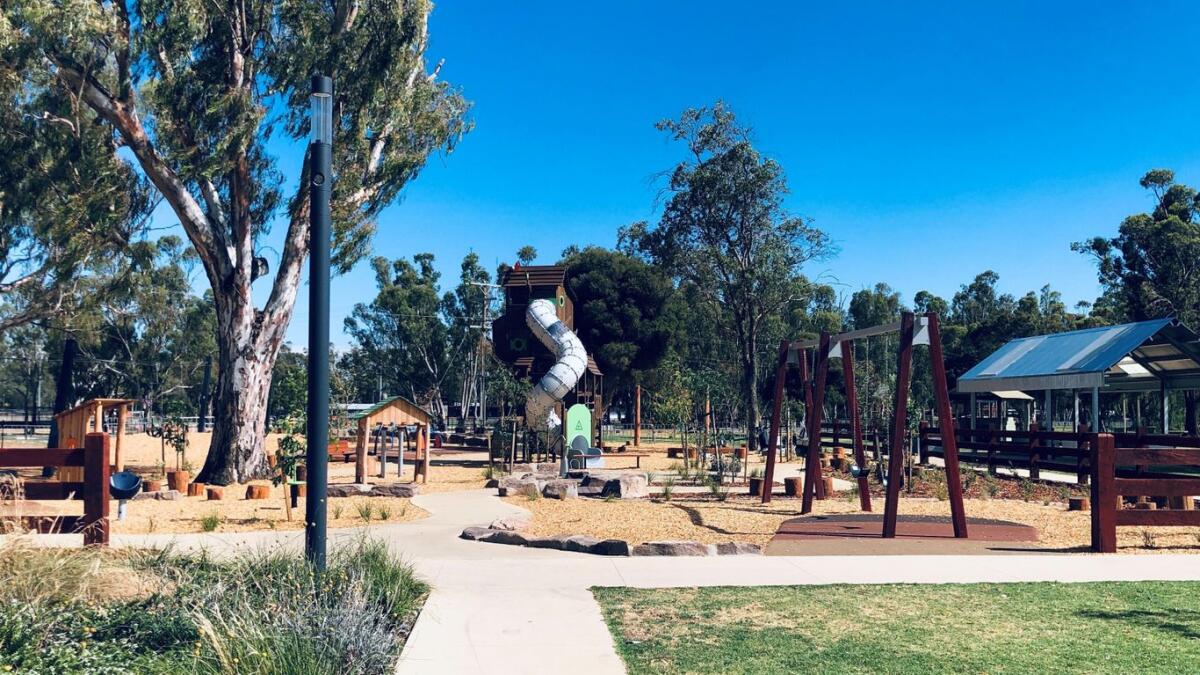 Cohuna All Abilities Adventure Playground will soon have more room for toddlers and junior children to play after works on a new section started on Monday.
The junior space will feature a see-saw, slide, noughts and crosses wall and log scramble climbing post suitable for younger children.
It is expected that this new section will be open to the public on Friday.
"Residents and visitors have embraced the Cohuna All Abilities Adventure Playground since it was opened to the public in December 2021, and these additions will ensure children of all ages and abilities can enjoy this space," Gannawarra Shire Council chief executive officer Tom O'Reilly said.
"This new space also ties in with the all abilities adventure playground's themes of celebrating Cohuna's rich links to Gunbower Creek and the agriculture sector."
The Cohuna All Abilities Adventure Playground forms part of the $3.4 million Cohuna CBD and Waterfront Connections project and is supported by the Victorian Government's $2.7 billion Building Works package.