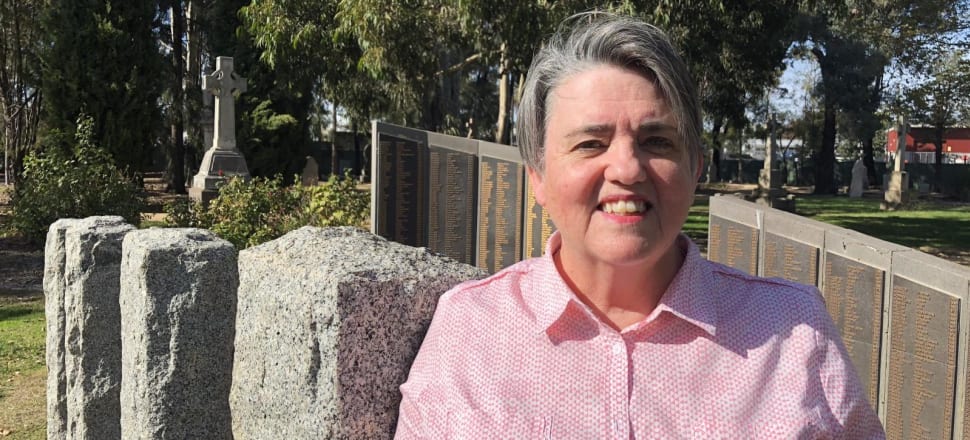 5370537724001
This year has been a very busy year for Seymour Cemetery Trust.
I would like to thank all the trust members who take on various roles to ensure the smooth running of the trust and the cemetery.
We have really worked well together as a team this year.
The 12 months preceding had been very difficult due to sudden deaths of Gerrard and Bernie, both who were integral to the running of the trust and both dear to trust members.
We have also had a resignation of long-time member Jack Waite after years of service.
Thanks to Ron Fullerton who took up the chair position in the interim until we steadied ourselves.
We had two new members appointed – Anne Allison and Barry Richards.
We started the year with a new garden maintenance contractor, which has been a very good change for us.
We think the Kobyboyn Rd cemetery is looking cared for and attractive.
Grant, the new contractor has been doing the usual maintenance as well as having replaced all the stakes for the memorial roses, extended the automatic water on to all rose beds, and he has started the clean-up and preparation for the renovation of the Niche wall garden. We will be applying for a grant in the next round to renovate this area.
We have continued to be very busy with burials and internment of ashes; of course all this would not happen without the many hours of hard work by Sue Anderson and Corn Spkyer who keep all this organised.
I know it is much more work than we all realise and certainly the general public realises.
I know people dealing with Sue and Corn are often commenting on their helpfulness and caring nature.
We are very pleased that this year, Sue's efforts were recognised with a Highly Commended in the Above and Beyond awards offered by the CCAV.
Our finances are in a stable and improved state, and they are expertly managed by our treasurer Maree Williamson.
In the last few months Maree has concentrated on a review of our fees structure with the DHHS.
This is a particularly arduous process and now having been completed will ensure our financial stability into the future. We are indeed fortunate that Maree has such a clear understanding of our finances and is prepared to offer her skills and time.
We continue to toil away at Pioneer Park, thanks to Anne Smith's efforts in organising us into working bees.
Since our last open meeting we had arborist Tim Cameron do an inspection of all the trees in the park and he had provided a very comprehensive report, assessment of every tree and required action and maintenance. This is essential for the safe and aesthetic management of the park into the future.
On his advice we applied for and received a grant from DHHS to remove four trees posing a problem along the back fence.
We have renovated the central garden bed with a more sustainable low water garden.
The water system has had a long-time leak problem which we believe has now been properly repaired. It is our aim to get further community involvement in the park in 2020.
We are just at the beginning of the planning of the extension of the lawn cemetery area at Kobyboyn Rd.
We are working with an engineer in Shepparton on a masterplan for the cemetery as well as lawn extension which will be a useful road map for future development and beautification of the cemetery for the community.
Further chance for public comment will occur before we put in our grant application.
I think this is an exciting time for the cemetery trust to secure a beautiful space at our cemetery.
Thank you again to all the trust members.
By Seymour Cemetery Trust chairwoman Angela Wallis