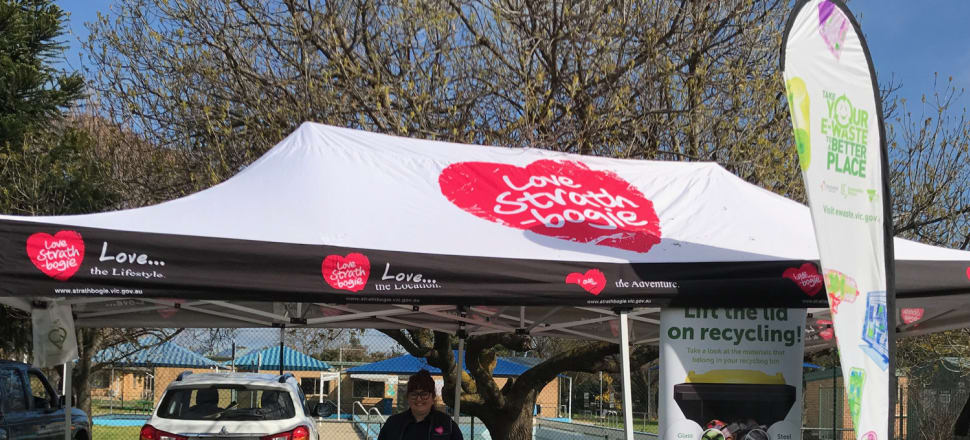 5370537724001
Strathbogie Shire Council encourages residents to embrace National Recycling Week as a chance to learn something new about waste and recycling.
Earlier this year, Sustainability Victoria ranked the Strathbogie Shire municipality as number two in the state for diversion of kerbside waste out of 79 local government areas.
Strathbogie Shire Mayor Amanda McClaren said Strathbogie Shire residents were doing a great job at stopping waste from going to landfill.
"We had only 33 per cent of our waste going to landfill last year, with 67 per cent going in the yellow recycling bin or green organics bin," she said.
"The Sustainability Victoria ranking didn't even look at home composting, using the transfer stations or collecting soft plastic for REDcycle, which we know lots of people do.
"We congratulate our community on their ongoing commitment to the three-bin system, which we are proud to say is working really effectively, and we think we can do even better."
This year Planet Ark asked councils around Australia what the most common recycling myths were.
They found them to be that all recycling goes to landfill, a Plastic Identification Code means it's recyclable and soft plastics can be recycled in the kerbside recycling bin.
Strathbogie Shire recycling myth-busters are hitting the streets to answer your curly recycling questions.
You can also email recycling questions to [email protected] or head to Burtons IGA in Euroa for a face-to-face conversation with the team from 9am to 11am and Nagambie Visitor Information Centre from 1pm to 3pm on November 14.