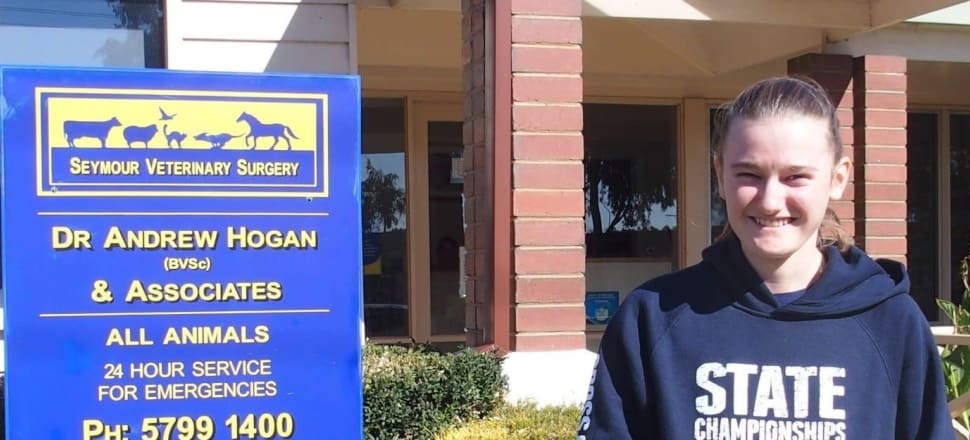 5370537724001
Seymour College caters for students from Foundation to Year 12 in its mainstream sector and ungraded students in the inclusive education sector.
The college draws on the feeder schools of Tallarook, Puckapunyal, Avenel, Heathcote, Tooborac, Pyalong and Nagambie as well as the town of Seymour.
The first stage of an extensive building program was recently completed at the school, which included a new junior learning community, administration centre, a high-needs special education building and resource centre.
Three Building the Education Revolution projects were completed in 2011. These were a new science building, a junior games hall and hydrotherapy pool. The Years 5 to 12 learning communities building is now under construction.
A co-located early learning centre is also under construction and on track for completion by November 2019. The final stage of the college's building program will include a technology and arts building.
College principal Gail Hardman said the school offered a range of technology subjects that were critical for engaging students.
''These subjects allow for the real-life application of numeracy and literacy skills and educate students in the many pathways that lead from these courses,'' she said.
''The college houses a community arts centre and a trade training centre. These assist in catering for the diverse needs of our student and community populations.''
Seymour college attracts many students enrolled in Vocational Education and Training (VET) and Victorian Certificate of Applied Learning (VCAL) programs.
The college has a well-equipped technology wing offering a full range of technology subjects and it also acts as a major VET provider in the region.
The new trade training centre operates through a consortium of nine schools and provides programs in automotive, welding and engineering.
''The staffing profile of the school is diverse, and we are able to offer a range of subjects at VCE level, run VCAL classes and offer VET to students from our own college,'' Ms Hardman said.
''We also offer VET to students from surrounding schools. Students from Foundation to Year 10 participate in the Victorian curriculum and students with special needs are included in the curriculum, with appropriate adjustments.''
Students are supported by two wellbeing officers, a school nurse, a defence transition mentor, a part-time secondary nurse, a teacher of English as an additional language, speech therapist, occupational therapist and student support officers.
''We have purchased psychology and extra speech and occupational therapy services to ensure students and their families have the best start and are supported through their school years,'' Ms Hardman said.
''The college's values of 'respect, inspire and excel' are a focus of school-wide positive behaviour support activities. Student leaders hold assemblies each term and explicitly discuss expectations regarding behaviour, college values, attendance and learning.
''Exit student destination data indicates that a pleasingly high proportion of Seymour College students are proceeding to further tertiary studies.
''The college offers comprehensive careers and pathways planning, which ensures that each year relatively few students, compared to regional data, are listed as seeking work.''
The school will be offering an open day for parents and families on May 22 and 23.
The day will showcase the school's facilities and the range of services available for students.
For more information, phone the school on 57711300.