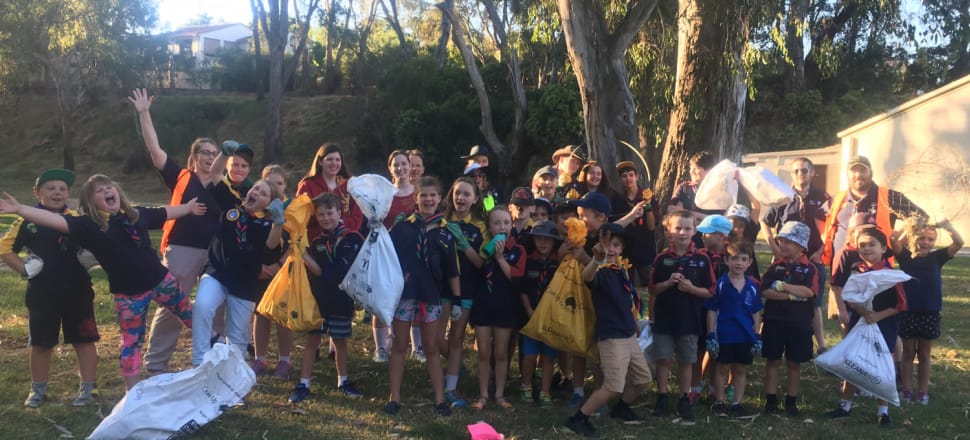 5370537724001
Seymour children can have an awesome experience helping with with Clean Up Australia Day.
Clean Up Australia managing director Terrie-Ann Johnson is urging local schools to register for Youth and Schools Clean Up Day on March 1.
It's not just schools that are being invited to get involved; youth groups are also being encouraged to register.
''Clean Up Schools and Clean Up Youth days are a proactive way to demonstrate that lots of small actions, like picking up litter, can help reduce the pollution clogging our precious parks, bushland, waterways and oceans before it kills our wildlife,'' Ms Johnson said.
There are three main messages Clean Up Australia wants children and teens to learn by cleaning up an area that's important to them:
●Awareness – opening young people's eyes to the scale of rubbish that is harming our wildlife;
●Well-being – a clean-up event rewards participants because they see how keeping the environment healthy is part of leading a healthy life; and
●Empowerment — children are empowered to take positive action to make their schools, club houses, sporting grounds and outdoor spaces the cleanest places they can be.
''We are fostering our environmental custodians of the future and teaching them that action is louder than words,'' Mr Johnson said.
''Our founder Ian Kiernan AO firmly believed that when it comes to young people, the future of our environment is in good hands. Opening their eyes starts with looking around them at the litter that is accumulating in the spaces they share. Once they understand it's simply not going to go away unless they intervene, they are empowered to take that first action step.''
The organisation is providing curriculum-linked lesson plans online for any school that signs up.
The lesson plans are designed to explain to students how they can make a difference to the environment by seeing an issue and doing something about it.
There are also lesson plans on how food breaks down, where rubbish goes, how recycling works, issues around water and how to have a rubbish-free lunch.
''I urge all young Australians to get involved in our 2019 clean-up through your primary or high school; sporting, social or faith-based clubs; or any other group of enthusiastic young people.
''The change starts with you, whether by registering a site or running a fundraising event to help Clean Up Australia continue our important environmental work.''
For more info and to register: cleanupaustraliaday.org.au