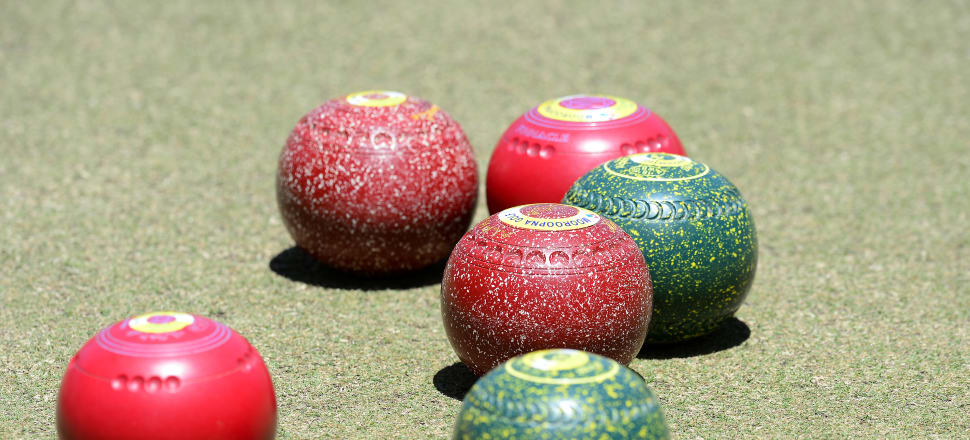 5370537724001
The midweek pennant team played their 'home' game at Broadford due to maintenance being carried out at the Seymour VRI green.
Broadford proved a formidable opponent and each team had a winning rink by a considerable margin.
With everything coming down to the third rink the Seymour VRI team was triumphant, allowing a difference by only three shots overall.
Seymour VRI 14-69 defeated Broadford 2-66.
Bill Dawe's rink, winning eight consecutive ends, were 11 shots up at the 12th end and held the lead for the remainder of the game.
However, that safe lead had been reduced to six shots at the 20th end — meaning they needed to win the game by a substantial margin as the rink was last to finish.
Lifting for the club they won the last two ends by five shots to seal the overall game for Seymour VRI; winning by 12 shots.
Joe Purcell's rink took six ends to score and not long after took the lead at the 10th end, then held a solid buffer to be 10 up at the 22nd end, but lost two of the last three ends for a winning margin of five.
Ian Cashill's rink played a competitive game prior to the lunch break to be one shot up at the 13th end, then the opposition scored some multiple ends to run away with the game and by the end of the game was down 14 shots.
Results: I. McBean, I. Nichols, H. Flint, B. Dawe (s) 28 def. J. Brien 16. J. Crockett, S. Stanley, P. Rolfe, J. Purcell (s) 26 def. P. Duerkop 21. J. Tuckwell, P. Delzotto, M. Furletti, I. Cashill (s) 15 lost to D. Hogan 29.
At the Christmas break the midweek team sits second on the ladder with a comfortable percentage and with five games before the finals series will need to continue winning, in particular against teams also contending for the finals series.
Midweek pennant will resume on Tuesday, January 15 against fourth placed team Kilmore at the Kilmore green.
The club's Christmas function was held on December 16 with more than 40 members and partners attending a fine meal provided by members of the club and enjoyed by everyone.
Thanks go to the committee for organising the function and that includes the cooks, bar person and others organising the raffles.
The raffle raised a substantial amount for the club and winner of the Christmas hamper was Shona c/- Ian Nichols, second prize went to Kevin and Jane Wilson and Kevin Cain took third.
Consolation prizes were won by Colin Marsh, K. Lejins c/- Wayne Flint, Fox Bruni c/- Robert Hockley, Martin DeHaas (Sunshine VRI), Pat Dawe, Aazik c/- Veronica Noonan and Anna McGregor.
Thanks to all members for selling or purchasing tickets in the raffle and all those who contributed to the hamper contents.
The meat tray kindly donated by Taurus Quality Meats was won by Geoff Dixon.
— Two Hats