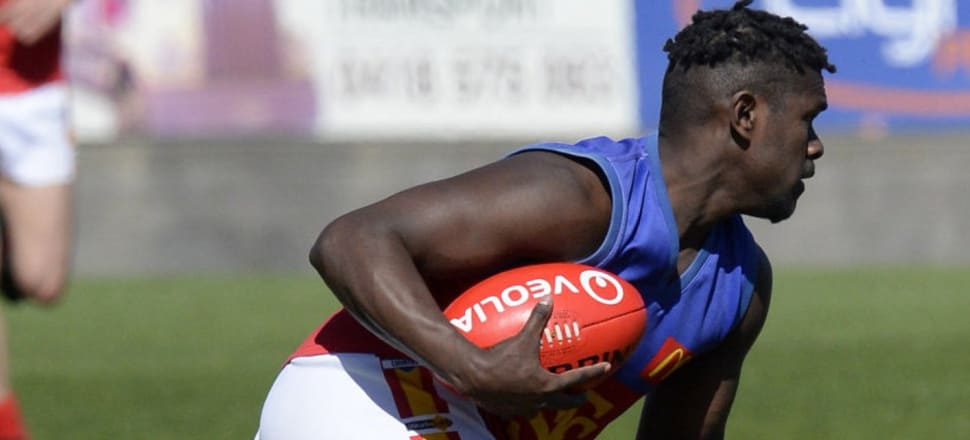 5370537724001
THE GOULBURN Valley League will take on the Western Region Football League as they aim to retain their sixth-placed ranking in the AFL Victoria Community Championships.
AFL Victoria released the fixtures for May's championships, which will see 30 teams representing their local leagues go head to head.
In other local matchups, 15th-ranked Murray Football League will head to 17th-ranked Wimmera Football League.
And 21st-ranked Heathcote and District Football League will travel to 19th-ranked Sunraysia Football League.
The top ranked match will reignite the age-old debate as to which football region is Victoria's best, with metropolitan's (second-ranked) Northern Football Netball League taking on country Victoria's (third-ranked) Geelong Football League.
The number-one ranked Eastern Football League has withdrawn from the competition this time.
AFL Victoria community football and development manager Stephen O'Donohue said the 2019 representative competition would once again be a highlight for grassroots footballers across the state.
"The 2019 WorkSafe AFL Victoria Community Championships promises to be another exciting event on the community football calendar," O'Donohue said.
"All leagues have the ability to opt-in to participate in the competition, and as long as the desire to play representative football is still present, the opportunity to compete against the best senior players in community football will be available,'' he said.
Venues and timings for all games are yet to be finalised and will be announced in the new year.
2019 AFL Victoria Community Championships (rankings):
(2) Northern FNL v (3) Geelong FNL, at Geelong.
(4) Ovens & Murray FL v (5) MPNFL, at MPNFL.
(6) Goulburn Valley League v (7) Western Region FL, at Western Region.
(8) Hampden FNL v (9) Ballarat FNL, at Ballarat.
(10) Outer East FNL v (11) Bendigo FNL, at Bendigo.
(12) Gippsland FNL v (16) Central Murray FNL, at Central Murray.
(15) Murray FL v (17) Wimmera FL, at Murray.
(14) Bellarine FNL v (18) Geelong DFL, at Bellarine.
(19) Sunraysia FL v (21) Heathcote DFNL, at Sunraysia
(20) Southern FNL v (22) Riddell DFL, at Riddell.
(23) North Central FNL v (25) CHFL, at CHFL.
(24) West Gippsland FNC v (26) Ellinbank DFNL, at Ellinbank.
(27) MCDFNL v (28) Colac DFNL, at MCDFNL.
(29) Horsham DFL v (30) Loddon Valley FL, at Horsham.
(31) Kyabram DFNL v (32) Golden Rivers FL, at Kyabram.