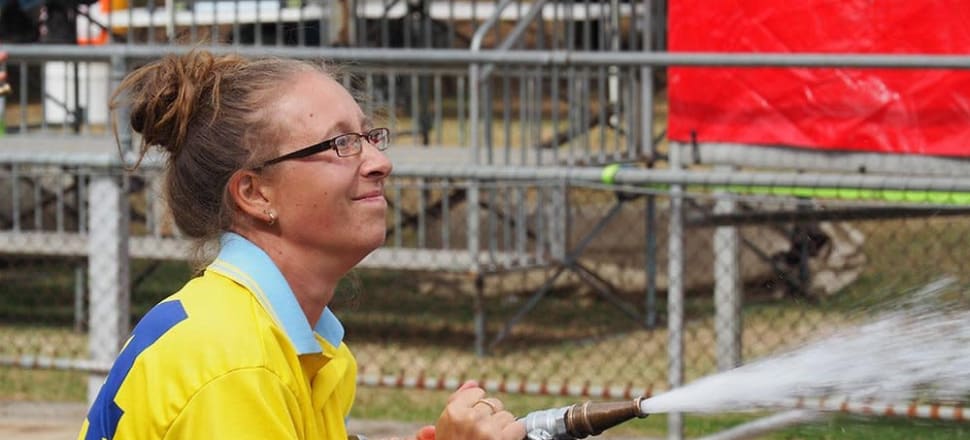 5370537724001
Seymour volunteer firefighters competed in the Volunteer Fire Brigades Victoria (VFBV) State Urban Championships this month.
Now in its 136th year, the championship brought together volunteer firefighters from around the state — and the country — who converged on Bendigo for the Labour Day long weekend.
More than 50 teams from regional Victoria and outer metropolitan units competed in events replicating firefighting skills — including the Seymour brigade's senior team.
Seymour team coach David McLarty said despite the team not placing, it was a great weekend event.
''We weren't the best there, but we still went very well and we put forward a good team,'' he said.
''The team was able to build on their skills.
''The events are serious sports so a lot of training is needed to get our times down.
''We had been training an extra two nights on top of our regular training for this event.''
While encouraging basic fitness, the championships are also an opportunity for volunteer firefighters to refine their skills in thinking on their feet, learning the capabilities of their equipment, networking with other volunteers across the state all while having fun.
For Cassie Capobus-Thorpe, her first state competition was an enjoyable experience which she would do again.
''It was a great opportunity to experience all the events,'' she said.
''At the end we participated in a torch light which saw all the brigades march together.
''Training can be difficult, but it all depends on what you put in.
''For us, we do it for fun and to improve our accuracy and to have clean runs rather than fast ones.
''We enjoy what we do.''
VFBV chief executive Andrew Ford said the championships were much more than just a competition.
''They are a great way to develop practical and leadership skills and promote teamwork,'' Mr Ford said.
''The events showcase the fitness, skills, agility and commitment of our volunteers.''
Teams came from as far afield as Harvey in Western Australia and Wyong in NSW. More locally, Benalla and Euroa also fielded teams competed in the Benidgo state championships.