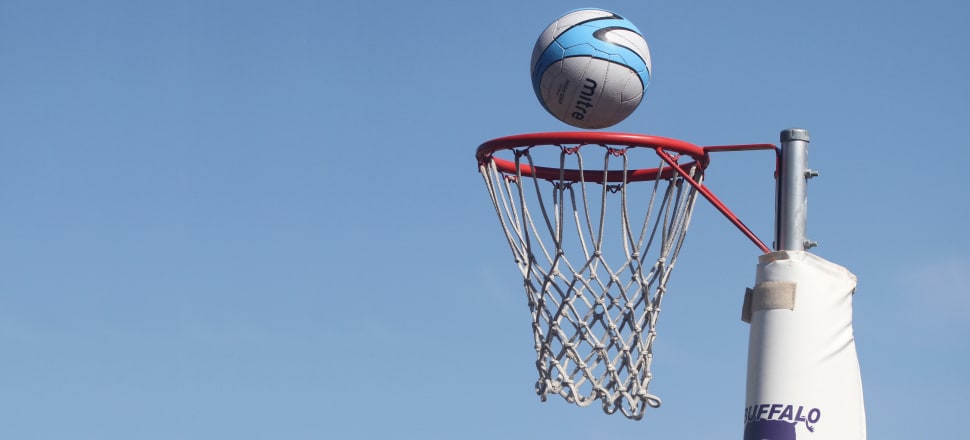 5370537724001
A Grade
CDHBU 26 def by Osborne 50
It's a shame that we are getting better towards the end of the season but we have lots to work towards for next season. All girls played really well and have stepped it up each week. Erica, Emily and Brooke D were strong in defence while Chelsea, Bec, Brooke M and Rachel all performed well in attack. For us, we finished on a high and all enjoyed their netball regardless.
Awards: Origin Clothing - Rachel Hanrahan, Essential Beauty - Bec Britton, Club Award - Emily Boyle, Newmarket Mug - Erica Hanrahan.
B Grade
CDHBU 27 def by Osborne 53
Great to finish the season with lots of positives, it was a tough game and we fought it out to the finish. Thanks to all the young girls who stepped up and benched for us during the year. Courtney and Tam were strong in defence and Carol and Sisi led the attacks with all others doing their best.
Awards: Border Natural Therapies - Carol Eisenhauer, Blush Skin & Body - Courtney Aitken, Club Award - Sisi Howard, Newmarket Mug - Tam Lavis.
C Grade
CDHBU 25 def by Osborne 48
It was the last game for the girls this season. Massive injuries throughout the season which put C Grade under a lot of pressure. But today with eight girls they enjoyed themselves, had fun and played hard. The Score line wasn't in our favor, but the courage and fight for the game was fantastic to watch. Fantastic effort throughout the season.
Awards: Ebella - Lauren Playford, Health Culture - Lillian Walton, Shell Servo - Lana Rhodes, Newmarket Mug - Georgia Cluff.
C Reserve
CDHBU 10 def by Osborne 68
Well done on sticking it out girls! Nice team effort with everyone enjoying the last game for the season. Thanks once again to the juniors who stepped up and helped out.
Awards: Meat on the Murray - Megan Aitken, Cath Wood Fhiit - Melissa Few, Shell Servo - Molly Raggett, Newmarket Mug - Becky Bruce.
Under 16
CDHBU 11 def by Osborne 71
Great last game for the girls considering they were playing the top team. They fought really hard and ended up having a lot of fun in the last half by mixing it up. These girls have been a great bunch to coach and provided us with lots of laughs. Can't wait to see how they continue to improve next year.
Awards: Boyer Automotive - Alyce Hince, Sportspower - Maya Ross, Ladies Committee - Chloe Hayes.
Under 14
CDHBU 25 def by Osborne 35
It was our final game for the season and all we asked was they have fun and give it their all and boy did they deliver. With only two goals in it at three quarter time the girls ran out of legs in the hot conditions. A superb effort by all on the court. Our last meeting against Osborne we went down 48-5. Todays 10-goal loss shows how much they have improved over the second half of the season.
It has been a real privilege to coach such a great bunch of girls.
Awards: Green Bean Café - Bec Carroll, Corowa RSL - Holleigh Collins, Ladies Committee - Isabel Bush, Boyer Automotive - Lara Ovenden.
Under 12
CDHBU 34 def Osborne 6
Different weather this week with the sun and heat testing the girls but they played an awesome game. Unfortunately Mickey was out with a sprained wrist and it was Jades week off but both girls came to support their team for the last home and away game. Tayah listened to all direction and moved well in the ring while Sophie played consistently in defence and Tamir played a great game with Remy feeding brilliantly into the ring. They had some fun in the last quarter with Ash and Emma shooting a couple of goals. Niamh went into center and gave it her all while Ava smashed it in defence. Looking forward to watching the girls in finals and I wish them the best of luck.
Awards: Corowa Travel Link - Ash Hanrahan, Corowa RSL - Emma McKenzie, Ladies Committee - Ava Phibbs.
Under 10
CDHBU 9 def by Osborne 11
What a season, well done to the girls for an awesome season. The girls played such a well fought game, I am so proud of them. It's near impossible to pick any for awards as they all played their best game and all deserve one.
Awards: all the team were given them.