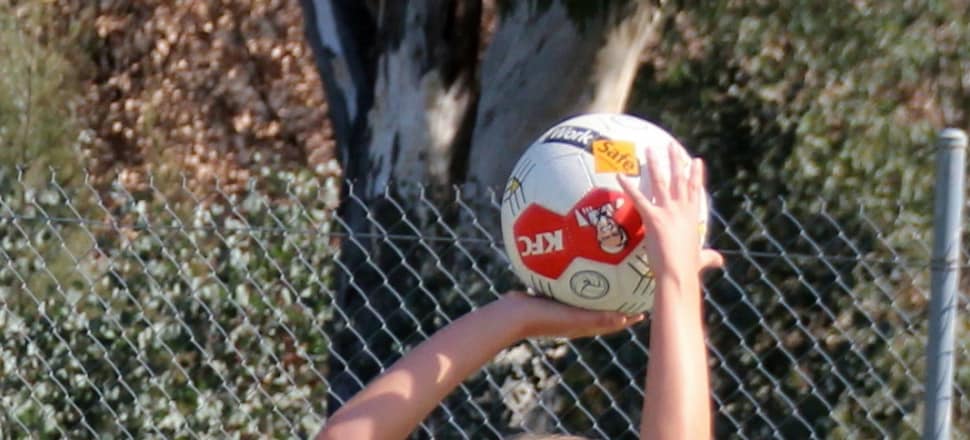 5370537724001
A Grade
Corowa Rutherglen 42 def North Albury 34
Game of the year in the O & M for season 2018. Unstoppable, North threw everything at our team on Saturday but our poise and crisp play toppled the desperate attempts of North.
Awards: Sullivans Hair & Beauty - Ella Kingston - Stella half this girls shut down their drive and challenged every ball. Club 1 - Steph Clancy - I gave her one goal… shut down their best player…and by the first quarter change she had done it. Club 2 - Brooke Bice - amazing game, drove hard and pushed her player to the limits of complete exhaustion. Doc Yarrum - Claire Wilson - such a strong presence on the court this girl powers through all the turmoil to deliver the shots. Ladies Committee - Sophie Hanrahan - such a beautiful game, plenty of turnovers stuck to her player and took her out of the game.
B Grade
Corowa Rutherglen 29 def by North Albury 63
Not our best game to finish the season off with but none the less the team gave it everything to try and contain the score. A big thank you to all players and to our team managers Linda and Carmel.
Awards: Sullivans Hair & Beauty and Club 2 - Kiara McLean - solid game and has been such a positive role model all year to the whole club. Club 1 - George Bruce. Origin Clothing - Jess King - this girl's game has matured so much and she has been a work horse in the attack end. Ladies Committee - Maddison Clark - such a delightful and positive player always works for her team.
C Grade
Corowa Rutherglen 23 def by North Albury 45
Last game of the year and the sun was shining for the girls making the conditions a little warmer than normal. With the defence strong as usual the North Albury shooters rarely missed. With a couple of changes in the last quarter saw defender become shooter with Bec shooting her one goal for the game. Thanks girls for a great year, team manager Rachel and primary carer Annie.
Awards: Sullivans Hair & Beauty and Club 2 - Bec Kuschert, Club 1 - Grace Hanrahan, Essential Beauty - Amy Hansen, Ladies Committee - Belinda Patterson.
Under 16
Corowa Rutherglen 26 def by North Albury 53
Last game of the season against a very tall North Albury. The girls started strongly but couldn't quite keep up the strong play. Jade Lane played very well all game in defence and Zali Spencer was strong down the court all game. Well done on a fantastic season girls.
Awards: Sullivans Hair & Beauty and Club 2 - Zali Spencer, Club 1 - Jade Lane, Sportspower - Ruby Hayley-O'Neill, Ladies Committee - Sophie Schulz.