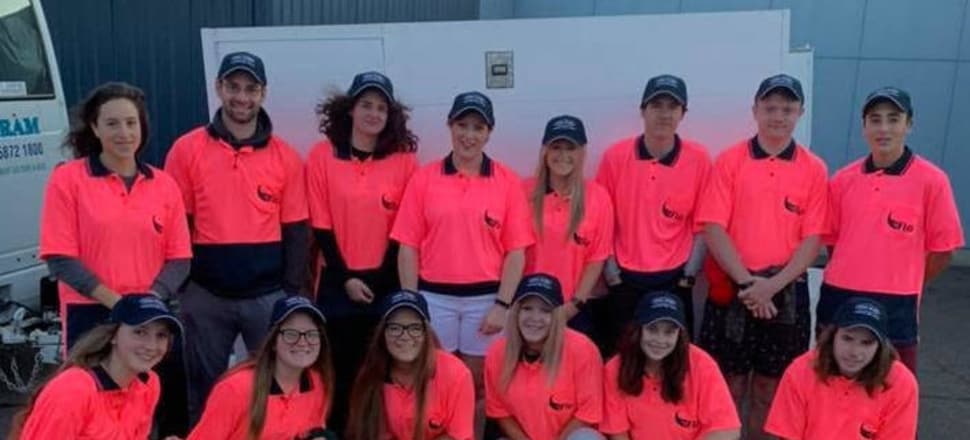 5370537724001
Last year started a new era for Cobram Secondary College's HPV Racing team.
After the success of last year's race when the team fought hard to hold 10th spot in the B2 category (Year 9 and 10), this year the team moved up a level, with students from Years 9 to 12 interested.
With confidence in the experienced members supporting the new faces, new staff, and new plans, racing team leader Megan DeMoel laid it out to all early in the year the goal was to make the top 10 in the senior school category at the annual Energy Breakthrough.
From the start of the year to last month, the enthusiastic students flocked together to design and construct a human-powered vehicle for the Energy Breakthrough in Maryborough, Victoria.
Hours were spent during lunch, after school and on weekends to create the dream trike, as well as training to ensure riders were familiar with the steering, gears and mechanics of the vehicle.
November 23 started with a whirlwind, leaving chilly Cobram for the journey to Maryborough, where they arrived at tent city and went straight to work.
Completing the finishing touches of the pink flamingo, all students chipped in to make sure it was the best looking trike.
Passing the design and construction, scrutineering, and design and presentation with flying colours, the students were ready to take flight and test out the track during their practice ride later that night.
The 24-hour endurance race was off to a flying start on the Saturday with FLO (fast lane only) being ridden by Liam Hindle, followed by Christine Magill, Damien Berry, Beau Hall, Mikayla Laws, Marley Gardner, Tamara Brockley and finally Cris Santoro.
Tahnee Brockley kept the team going as part of the pit crew, with Ms DeMoel running the pits.
Georgina Post and Alannah Furmston made sure the team was well fed with Andrew Blackbourn and Melissa Morona overseeing the campsite.
Everyone was tickled pink by the fluorescent pink trike which turned heads lap after lap of the course. Reaching ninth early in the piece, the students continued to push themselves hard to try and bridge the gap with eighth.
When released, the full results showed with team commitment and perseverance, they were able to grab sixth.
''A huge thank you goes to all the volunteers and sponsors who made competing in the Energy Breakthrough possible," Ms DeMole said.
''This program can't be run successfully without the support of all the staff, families and sponsors.
''Thanks go to Dean Laws Signs, Hungie Fangs, Cobram Bakery, Ritchies IGA, Peter Wilson Real Estate, Rich River Concrete Sawing and Grinding, Vic Grind 'n' Shine, Decisive Vinyl, Bunnings and Fallons Bus.
''Congratulations to all the students and staff involved.''